BCATW 2015 symposium updates
Our annual symposium is less than three weeks away, and although nearly everything is in place, some things are still fluctuating. Here's an update:
#BCATW2015 Twitter contest
Get your Twitter on for our #BCATW2015 Twitter contest!
The travel writer/ blogger who tweets the most, using our hashtag, wins a prize at the April 18th symposium.
All original tweets between April 2-18 with the hashtag #BCATW2015 will be counted and the winner will be announced before the end of the symposium. Retweets will not be counted.
This is your chance to be social media creative. Please make liberal use of #BCATW2015, @bctravelwriters, and the link, https://bcatw.org/bcatw2015. 
Tip: to encourage retweets, leave 15-20 characters available to make room for your Twitter handle.
Twitter contest starts on April 2. Go!
Editors choice of pitches
Have you sent story queries to travel editors only to get a deafening response of silence? Would you like to know what you're doing wrong?
If you would like to have one of your story pitches critiqued on screen at BCATW's upcoming symposium, here's how you go about it:
Choose only ONE story pitch

Send the pitch IN THE BODY OF THE EMAIL (no attachments) to baila@

null

shaw.ca

Use as subject line: BCATW 2015 Sample Pitch

Send it by April 15
VP Baila Lazarus will choose several queries to present to our editorial panel at the symposium for their feedback.
Ecotourism photo contest
Our photo contest, Visions of Ecotourism is continuing apace. To enter, you must be registered for the symposium. Only two photos on the theme of Ecotourism are allowed per person.
Finalists will be selected based on how many people "Like" the uploaded photos, and then 3 winners will chosen by Contest Judge David Smith.
1st Prize is a one night stay at Tigh-Na-Mara Seaside Resort & Spa.
2nd and 3rd Prizes are Deep Cove Canoe & Kayak rentals for two.
To view the current entries go to the symposium Facebook page and click on Upload Photos. Please bookmark the page so you can go back to vote for more entries.
The photo contest ends at midnight on April 17, 2015.
Images will be projected during the symposium and contest winners will be announced at 4pm. 
To be eligible for entry, please register for the symposium at BCATW 2105 Symposium Page
Welcome new industry members
The BCATW is happy to welcome our new industry members: Travelteerism, Salt Spring Island Chamber of Commerce, and WildSpring Guest Habitat in Oregon.
We also look forward to seeing our long-time industry members: Bestways, Destinos, Eat! Vancouver, and Lotusland Tours at the symposium!
Thank you all for your support!
Welcome Travel Bloggers
The BC Association of Travel Writers has just announced a new set of membership guidelines extending full and associate membership to travel bloggers.
The new guidelines come in time for travel bloggers to join in time for the BCATW 2015 Symposiumon April 18 in Vancouver. Members enjoy a reduced $45 rate. Non-members are welcome to the symposium for $70.
To read the new guidelines and apply for membership, bloggers should visit our Become a Member page.
Speak your mind!
As we are already thinking about 2016 and we want to discover better ways of organizing our annual symposium.
Please take a few minutes to complete THIS SHORT SURVEY and tell us what you think!
Member support
Members: please register for the symposium as soon as possible so we get a grasp on our numbers. We only require another 20 or so attendees, so the sooner we can meet that goal, the sooner the organizing committee can ease promotions and work harder on the program itself.
Meanwhile, please promote the symposium among your social media connections. Please share our posts on Facebook, LinkedIn and Google+, and of course, Tweet away!
Here are some sample tweets you can edit to refresh:
3 weeks away from #bcatw2015 Ecotourism #travelwriting symposium Apr 18. bit.ly/17mKWUB Have you registered? #travel
Author Jack Christie keynotes BC #Travel Writers Symposium Apr 18. Register now! bit.ly/1vo7hqO #bcatw2015
BCATW Buzz Member News
Irene Butler's article on Panama appeared in the March issue of Senior Living Magazine . Her Iceland adventure "Journey toward the Centre of the Earth"   was featured in Travel Writers Tales and in their affiliated newspapers – Kamloops This Week, Vernon Morning Star, The Delta Optimist.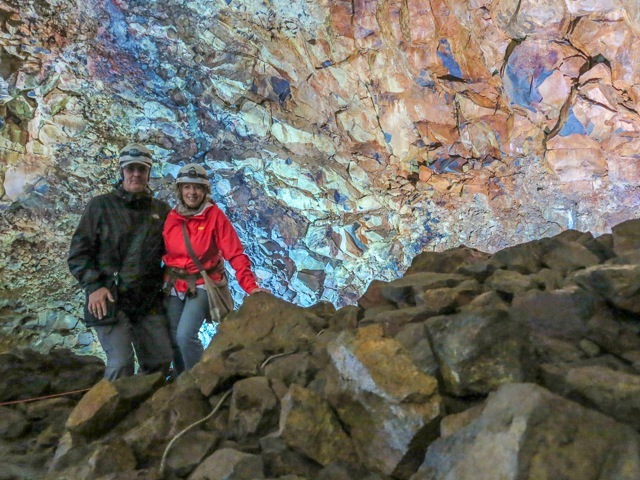 Irene and her husband Rick are now back on Canadian soil after their 9-months of continual travel to: Iceland, Norway, Sweden, Finland, Estonia, Latvia, Lithuania, Denmark, Netherlands, Belgium, Luxembourg, Slovenia, Czech Republic, Croatia, Bosnia & Hercegovina, Serbia, Macedonia, Kosovo, Albania, Greece, Cyprus, India, Sri Lanka, Malaysia and Singapore.  Their experiences and photo galleries can be checked out at http://www.globaltrekkers.ca/
Ruth Kozak has been conducting a very successful Travel Writing Workshop during the past weeks with several BCATW members and others. They've been having lots of fun sharing our travel adventures and learning how to put together publishable travel articles.
Peppa Martin looks forward to seeing everyone at the upcoming BCATW symposium, but meanwhile she's offering members a 10% discount on headshots to celebrate spring. It's the perfect time to refresh a personal brand and update photos with a new look.  Please call her studio for more information or to book a session. 604.707.0327
Ricky Shetty, one of our past BCATW Meetup speakers, is organizing a massive conference for bloggers!!
This is going to be an amazing 2-day weekend to learn how to:
Build a brand around your blog
Market your blog and build your readership
Monetize your blog through sponsorships, advertising, and affiliate marketing
Register here using promo code "BCATW" to get a massive 50% discount.
Cherie Thiessen is very unhappy about missing what is definitely going to be THE event of the year. She was looking forward to the symposium but a sponsored opportunity to travel to Namibia surfaced and seeing as that country is on her bucket list….Other sponsored trips this season will be Hollyhock on Cortes in May for Senior Living Magazine, Desolation Sound chartering in July for Pacific Yachting Magazine, and visits to Galiano and Saturna Islands for Aqua Magazine.
Two of her stories are in currently the spring issue of Aqua Magazine, on "Nomads Essentials" on Mayne and "For the Love of Olives" on Saturna.  Life is good!
Randi Winter has lots of travel in her future including to Montreal, Toronto, Seattle, Istanbul, Cappodaccia, Tel Aviv, Jerusalem, Beersheva, The Galil, New York, and Denver all in the next six weeks. This will provide lots of great material for Hello VanCity, Luxe Beat Magazine and several guest blogs. She is sorry to miss the great upcoming Symposium but knows all the plans are in place for a great, informative event with great industry partners, keynote speaker, photography speaker and media who will help us all get more opportunities to get out pieces published. She has made arrangements for luxury experience writers to have a new outlet with Luxe Beat Magazine in New York. Please go to their site to submit your resume. They evaluate once a month. Randi is also partnering with industry partners Casey Miller from Travelteerism and Mahmood Poonja for a new meetup group called Travel With Purpose. She has been selected as one of the 77 international global ambassador for eTN network and has been chosen to cover Tedx for Hello VanCity in May.