The 10th annual BC Association of Travel Writers Symposium held on May 11, 2013 at Vancouver's Listel Hotel proved very successful.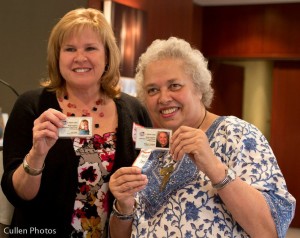 Interim president Rick Millikan welcomed thirty-seven members and guests to this engaging symposium. According to enthusiastic feed back, attendees praised program content as useful, practical and thought provoking.
Honoured with Lifetime Memberships, Roberta Staley's power point presentation introduced Jane Cassie and Margaret Deefolts, two of our Association's founding members. Together they reminded us that the BCATW is a young association of BC based writers that began in 1999…and outlined the organization's short history. [Keynoter Michael de Freitas later observed that having this BC-centric Travel Writer's Association established for beginning and seasoned writers is highly important. i.e. other professional writer groups such as TMac, etc focus on national and eastern interests]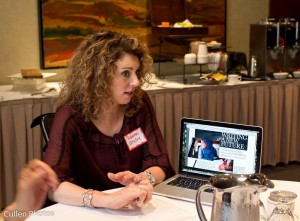 Thirty minute Table Sessions provided symposium participants five topics to help them hone their skills and expand their experiences. Watch for session handouts on the website or in the BUZZ, as time goes on…
Keynote speaker Michael de Freitas, photojournalist and travel writer par excellence, wrapped up with The Why, How & Where of International Marketing, an inspiring presentation that provoked thinking and raised questions about marketing travel articles in foreign markets. A review of Query style and requirements proved beneficial. This presentationand his previous photography session have been posted for review.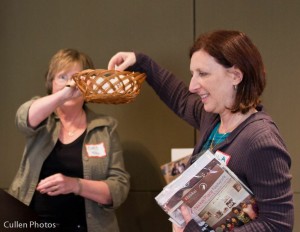 Throughout the day, VP Chris Millikan made random door prize draws.
The Board had gathered contributions from fifteen businesses, ranging from coffee table books to tickets to ferry rides, hotel stays and whale watching cruise. The association values the support of these industry partners. Winners will be posted.
Altogether, the May 11, 2013 BCATW Symposium was a full and worthwhile event.