After a long day of travel talking, BCATW 2016 attendees will journey south – across Columbia Street to New Westminster's newest Mexican restaurant, El Santo.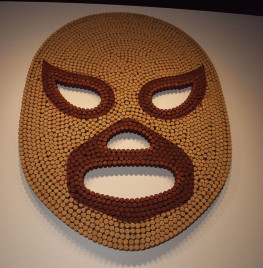 El Santo — Spanish for The Saint — was a masked real-life hero and legend of Mexican sports, who never revealed his true identity to his fans or his country. The famous luchador (wrestler) is restaurant founder Alejandro Diaz's childhood hero, but unlike the masked wrestler, El Santo reveals the best of contemporary Mexican cuisine for you to experience and enjoy.
When Alejandro moved to New Westminster in 2010, he immediately recognized the community's desire for fresh and innovative cuisine available close to home. His love for great food and outstanding hospitality inspired his vision for a restaurant that married modern West Coast ingredients with traditional, though lesser-known, Mexican favourites.
He envisioned dishes served up in a lively, inviting, social, dining room where patrons could also sample delicious tequilas and mezcals on their own, or mixed into a tantalizing cocktail. And thus, El Santo was born.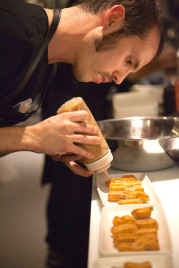 El Santo showcases both the diversity of Mexican food and the fresh, local, and sustainable ingredients of the West Coast in creative dishes and a welcoming dining room that will have you wanting to come back to enjoy the experience over and over again.
The after-event party starts at 5pm and travel writers will be treated to fresh appies, compliments of El Santo.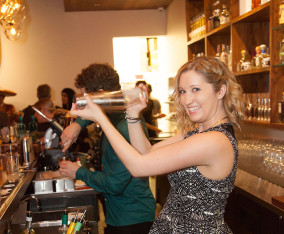 There will be a no-host bar serving cocktails as well as BC wine and beer.
El Santo prides itself on using fresh local ingredients as well as serving locally made beverages. Except the tequila, of course. That comes from only one place: Mexico.
We hope all our BCATW Symposium attendees will plan to attend the lively fiesta at El Santo to network with new acquaintances and gather material for blog posts. We will send an email one week prior to get your RSVP.
Salud!