Updated March 30, 2016
This year's theme: British Columbia – Too Beautiful for Words
April 10, 2016 at the Anvil Centre in New Westminster, 10am – 5pm. Registration at 9am.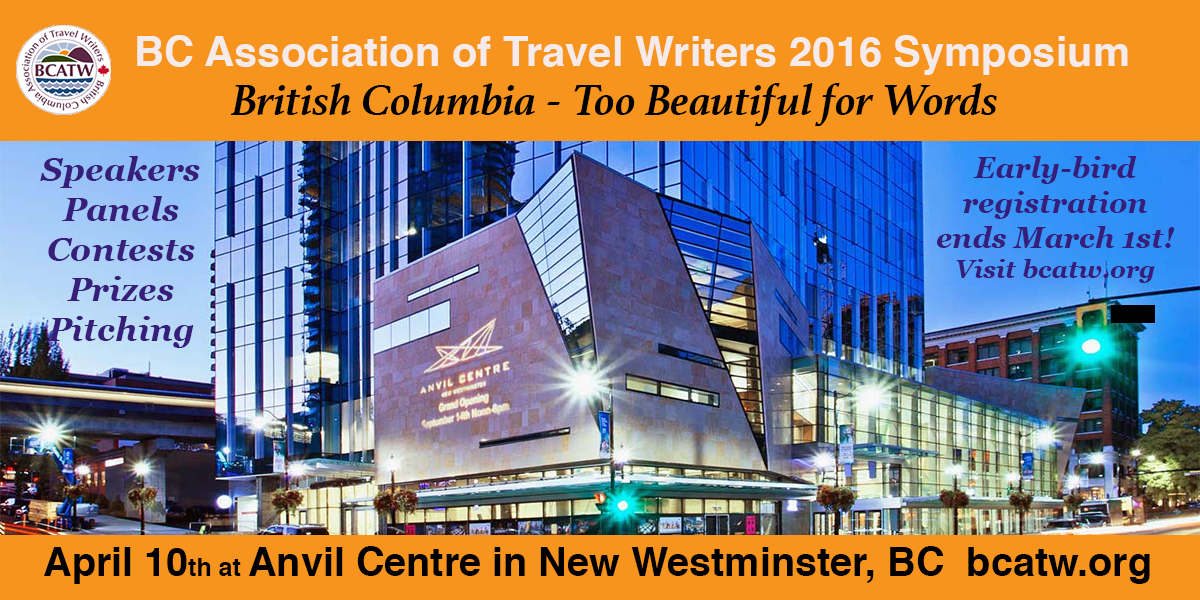 The BCATW 2016 Symposium is a day of networking and professional development featuring aspects of British Columbia that offer special opportunities for Travel Writers.
This travel writing symposium is open to both BCATW members and non-member writers. 
Keynote Lucas Aykroyd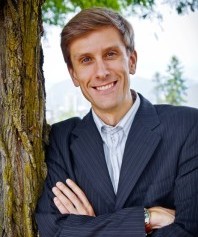 Lucas Aykroyd is an award-winning writer, national newspaper columnist, and public speaker specializing in travel and sports.
In his keynote speech, "Crafting Successful Stories – On Your Own Terms," Aykroyd will reveal the top ten keys to impressing editors at publications like the Washington Post, the Globe and Mail and the Vancouver Sun.
He promises that the list will not include pitching top ten lists. Ten Things to Do in Las Vegas (or anywhere else) is not in the program, he insists, although it will include "how eating Subway sandwiches every day over the Christmas holidays led to him interviewing Bobby Orr and breaking into the New York Times seven years later."
Aykroyd's work has appeared in the New York Times, the Washington Post, National Geographic Traveler, The Globe and Mail, the Toronto Star, and The Hockey News.
Since 2013, Aykroyd has won six medals at the North American Travel Journalists Association (NATJA) Awards, a Society of American Travel Writers (SATW) medal at the Lowell Thomas Travel Journalism Competition, and a Travel Media Association of Canada (TMAC) award.
Editorial Panel
How are you going to sell that story?
The editorial discussion will explore effective ways to pitch and sell travel stories for print and web publishing.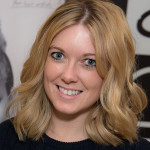 Jennifer Elliott is the new travel editor at Vancouver magazine. As producer, she manages the editorial content for Vancouver and the adjoining website (VanMag.com) as well as all social media platforms. Jennifer's main responsibilities include budget management, schedule management, and working with the rest of the editorial and art team to create daily content and 'sharable' material with the end goal of converting website visitors into email subscribers and unique views.
Ms Elliot will take prepared pitches later in the afternoon.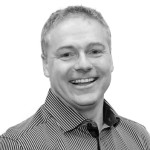 Brad Liski is the President and Group Publisher of My Passion Media a multi-media cross-platform powerhouse consisting of 9 print and 14 online publications with an annual global readership of 15 million. It is arguably Canada's largest travel publisher.
Titles include Explore, Outdoor Canada, BC Outdoors, Canadian Traveller, Pacific Yachting, British Columbia Magazine, their online variants and the all-encompassing e-zine Info Barrel.
Mr. Liski will take prepared pitches later in the afternoon.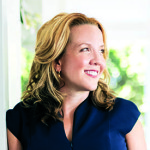 Anicka Quin is the Editor-in-Chief of Western Living magazine, and has written for such publications as BCBusiness, Homemakers and the National Post. Previously, she was managing editor at the environmental magazine Alternatives Journal, and editor-in-chief of id magazine, a Southwestern Ontario alternative weekly. She sits on the board of directors of the Canadian Society of Magazine Editors and the professional development committee of Magazines Canada, and is a past recipient of Magazines Canada's Volunteer of the Year in BC.
Ms Quin will take prepared pitches later in the afternoon.
Industry Panel
British Columbia: Too Beautiful for Words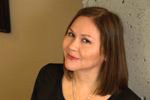 Paula Amos is the Director, Partnerships & Corporate Initiatives for Aboriginal Tourism Association of BC. She is of Hesquiaht and Squamish Nation descent, born and raised in the Nuu-chah-nulth territory on Vancouver Island. She has worked for AtBC for the past 7 years and has held various positions with the organization. Paula is currently the Marketing Manager – in this capacity, she oversees the Marketing and Media activities for AtBC.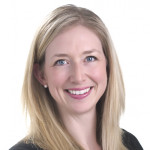 Heather McEachen is the Trade and Media Specialist with Tourism Vancouver Island. For the past eight years she has hosted more than 250 journalists to discover the untold stories of Vancouver Island.
With a background in marketing and sales and a certificate in destination development she is well equipped to represent all the region has to offer. Heather has also been a strong contributor on the BC Chapter TMAC board for the past two years.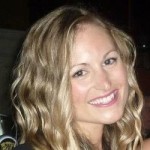 Laura Kittmer is the Media Relations Manager at British Columbia Wine Institute. The Wines of British Columbia (BC VQA) represents the interests of British Columbia wine producers (BC VQA) in the marketing, communication and advocacy of their products to all stakeholders.
Pitch Sessions
After the Editorial Panel, Jennifer Elliott, Brad Liski and Anicka Quin will meet with writers for 5-minute pitch sessions of travel stories. This is your "elevator moment" with an editor! Bring a well-polished and targeted pitch, and present your big idea.
Pitch Session signups begin during registration at 9 am.
After Party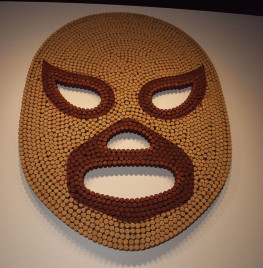 After a long day of travel talking, BCATW 2016 attendees will journey south – across Columbia Street to New Westminster's newest Mexican restaurant, El Santo.
El Santo showcases both the diversity of Mexican food and the fresh, local, and sustainable ingredients of the West Coast in creative dishes. Read more about El Santo.
The after-event party starts at 5pm and travel writers will be treated to complimentary appies. There will be a no-host bar serving cocktails as well as BC wine and beer.
Agenda
8:30  Venue opens
9:00 – 10:00  Registration
10:00 – 10:30  Opening Remarks | President's Welcome | Social Media Tips | Blogging Tips
10:30 – 11:30  Industry Panel
11:30 – 12:00  Prize Draw | Sponsor Spotlight
12:00 – 12:45  Keynote Address by Lucas Aykroyd
12:45 – 1:00  Prize Draw | Sponsor Spotlight
1:00 – 2:00  Lunch
2:00 – 2:15  Prize Draw | Sponsor Spotlight
2:15 – 3:15  Editorial Panel
3:15 – 4:15  Editor Pitch Sessions | Coffee Break | Prize Draw | Sponsor Spotlight
4:15 – 5:00  Grand Prize Draw | Contests Winners | Closing Remarks
5:00 – 7:00 After-Event Party
Blog Contest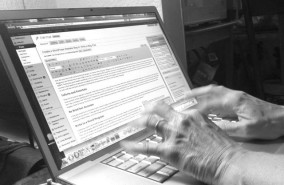 Blogging Contest. Attendees who blog about the conference, the Anvil Centre, and/or New Westminster can compete for 1st and 2nd Place prizes.
Review the speakers, program, venue, food, drinks and location.
Then, enter by posting on your blog and emailing a link to BCATW with the subject header, "BCATW 2016 Blog Contest" by May 31st. The winner will be announced in mid-June.
If you are new to blogging or wonder what the criteria will be, please read, Mastering the Most Essential Elements of Perfect Blog Posts.
To read the new Blogger guidelines and apply for membership, bloggers should visit our Become a Member page.
Photo Contest
The Photo Contest will be held in advance on Facebook and the winner will be announced at the end of the symposium. The theme is British Columbia, of course!
This year, you can enter in either the Pro or Writer category, as stated in your image's caption. A 1st, 2nd, and 3rd place prize will be given in each category. Symposium attendees may enter up to two images in only one category.
All entries will be displayed in a slideshow at the symposium. The winners of each category will be announced at the symposium and must be in attendance to accept their prize.
1st Place winner of the Writer Photographer category will also have their image complimentarily enlarged and framed, and displayed in the window of Peppa Martin's Truth and Beauty Gallery, 698 W. 16th Avenue, from May 12-28.
Winners will chosen by BCATW member and art dealer, Peppa Martin.
The Photo Contest begins on March 2, and ends at midnight on April 7, 2016. Contest winners will be announced at 4pm on April 10. After you've registered for the symposium, please enter at the Symposium Facebook Page where there are more contest details.
Contest winners will be announced on April 10 at 4 pm.
To be eligible to enter, first register for the symposium at: BCATW 2105 Symposium Page
Twitter Contest
Our #BCATW2016 Twitter contest will be two contests. Before and During the symposium.
There is a prize for the travel writer/ blogger who tweets the most about the symposium before April 10, using our hashtag, #BCATW2016.
Another prize goes to the person who tweets the most during the symposium using our hashtag, #BCATW2016.
Retweets will not be counted.
Please make liberal use of #BCATW2016, @bctravelwriters, and the link, bcatw.org/bcatw-2016-symposium.
Twitter contest starts on March 2. Go!
For an easy way to follow all BCATW 2016 attendees, go to BC Travel Writers Lists and follow away!
Prizes
So far, prizes have poured in from these kind donors:
Royal BC Museum
Scandinave Spa
Capilano Suspension Bridge
Butchart Gardens
Osoyoos Desert Society
Wickininnish Inn
Larch Hills Winery
Forbidden Van Walking Tours
SuperFly Ziplines
Sewell's Marina
Wild Rice Restaurant
Manning Park
Okanagan Lavender & Herb Farm
Taste Vancouver Food Tours
Kokanee Spring Resort
Gray Monk Winery
The prize for each winner in our Photo, Twitter, and Blog Contests is a zipline experience with SuperFly Ziplines in Whistler, BC, who have generously donated 10 free tickets! With the exception of the Blog Contest – which awards in June – all winners must be in attendance to accept their prize.
Anvil Center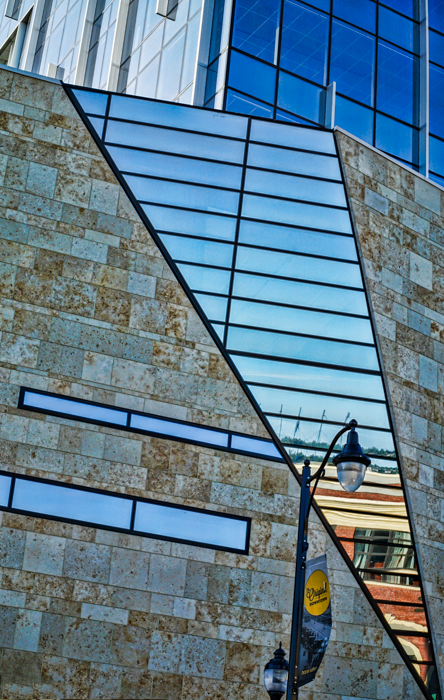 The Anvil Centre – named for its inverted anvil shape, a symbol of 'craftsmanship and strength' – is an architectural gem at the historic corner of  Columbia and 8th Avenue in New Westiminster. It's a few steps from the New Westminster Sky Train Station and across from the Fraser River Waterfront.
Anvil Centre features 18,000 square feet of dedicated conference space, a theatre, multipurpose studios, and smaller meeting rooms. It's also host to community-based arts, dance, and heritage programs, as well as public arts performances.
Take a break and discover the best in contemporary at the New Westminster New Media Gallery, explore the city's rich history at the New Westminster Museum and Archives, or take a walk down memory lane at the Canadian Lacrosse Hall of Fame.
Getting there
Here's more information about driving and taking Skytrain to Anvil Centre.
Parking is available under and around the Centre. Here's where.
What to bring
Business cards
Not just to pass around to new contacts, but to enter our famous draws. We'll be drawing all afternoon and there is a very good chance you'll be a winner!
Devices
Laptops, iPads, and smartphones are all welcome. There will be Wi-fi.
Toward the end of the day we'll have a prize for the most Tweets, using #bcatw2016, so we encourage you to tweet as much as you can.
Please follow us at @bctravelwriters.
Register for BCATW 2016
The registration fee includes coffee and rolls, lunch, snacks, prizes, and entrance to our after party.
BCATW members may register at the early-bird rate of $65 by March 1, or $80 until April 9.
Non members are invited for $75 until March 1, after which the rate rises to $90.
If you qualify, please join BCATW and get the member rate!