The BC Association of Travel Writers (BCATW) is happy to announce its upcoming 2016 Symposium, themed British Columbia – Too Beautiful for Words.
The day of learning, networking and professional development will explore aspects of British Columbia that offer special opportunities for travel writing.
BCATW 2016 will be held April 10, 2015 at the Anvil Centre in New Westminster and is open to both BCATW members and non-member writers.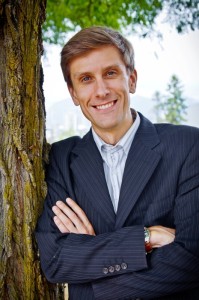 Our keynote speaker is noted journalist, Lucas Aykroyd, an award-winning writer, national newspaper columnist, and public speaker specializing in travel and sports. His work has appeared in the New York Times, the Washington Post, National Geographic Traveler, The Globe and Mail, the Toronto Star, and The Hockey News.
The symposium will include an industry panel representing BC tourism boards, as well as an editorial panel of magazine editors, which will be followed by editor pitch sessions.
The day includes a BC-themed photo contest, a blog contest, a Twitter contest, and drawings of numerous travel-related door prizes.
The Anvil Centre – named for its inverted anvil shape, a symbol of 'craftsmanship and strength' – is an architectural gem at the historic corner of Columbia and 8th Avenue in New Westiminster. It's a few steps from the New Westminster Sky Train Station and across from the Fraser River Waterfront.
Anvil Centre features 18,000 square feet of dedicated conference space, a theatre, multipurpose studios, and smaller meeting rooms. It's also host to community-based arts, dance, and heritage programs, as well as public arts performances.
Early-bird rates of $65 for BCATW members or $75 for non-members end on March 1st, so register now!
Registration details and association membership information can be found at the BCATW Symposium home page. Early-bird rates end on March 1, so register now!
Please help the BCATW promote this event by blogging about it and sharing on social media. Hashtag #bcatw2016!