President's Message
Hope everyone is having a happy summer.  We'll have some announcements to make in the next BUZZ in regards to BCATW events and the date for the next AGM.  I'll be away from Sept 4 – Oct 20 touring the Greek Islands doing research for the ebook guide I'm working on for Hunter Publishing. 
Happy traveling!
-Ruth Kozak, BCATW President
Annual General Meeting
On November 19, BCATW will hold our Annual General Meeting (AGM) at the Big Rock Urban Eatery. Please mark your calendars and join us for this annual event where we will be discussing new issues including the 2017 Symposium and voting for new Board members.
If you are unable to attend, you will be sent a proxy vote form which can be sent to the Board in time for the voting.
The AGM will be held from 11 am to approximately 1.30 pm in the upstairs meeting room of Big Rock. Coffee, tea, brunch, and beer will be available from their menu.
---
New Member Spotlight
Dave Smith is editor and contributor of What's Brewing magazine, known as The Journal of BC's Craft Beer Movement.
A beer enthusiast since the late 1990s, Dave is a natural craft beer tourism advocate. After years of roaming the Pacific Northwest collecting beer travel experiences, Dave inevitably turned his attention toward writing about this lifestyle pursuit. He began contributing regularly to What's Brewing as a writer in 2013, beginning with a piece about rail travel to Oregon. Two years later, he assumed his current position with the publication.
In his business life, Dave Smith owns Line49 Design, a digital agency. Being a Web strategist by trade, he saw a place for What's Brewing as a digital magazine and launched the publication on-line in 2015. Through Line49, Dave was responsible for creating the What's Brewing website, brand and identity, as well as the magazine's format, layout and style template.
Dave and his wife Ivana travel the Cascadian region in search of craft beer, and capture their adventures as the writing duo BeerSeekers. Aside from travel articles, Dave also creates various works for What's Brewing, including full-length craft beer community profiles, and essays on the Business of Beer.
---
Media Member News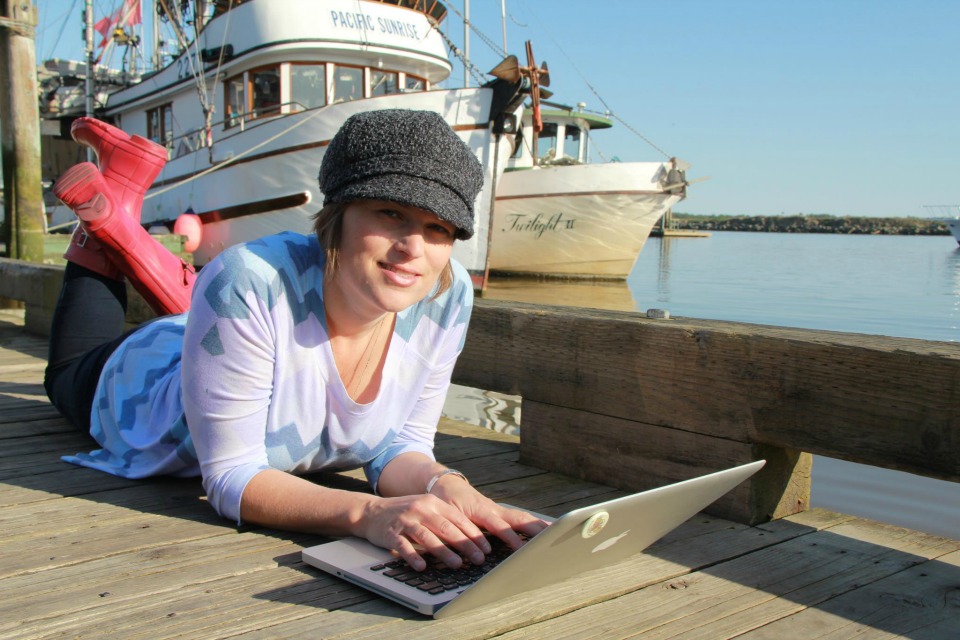 Erica Hargreave (Editor and Storyteller at Roamancing.com) is excited to be teaching BCST 1073: Building and Engaging Digital Communities at BCIT again this Autumn, designed to increase the reach of your storytelling endeavours in the digital sphere. This online post-secondary accredited course is open to the public, teaching participants how to build and grow their WordPress sites and YouTube Channels by targeting audience through keyword research and niche community building. In addition, the course will explore email marketing, crowdfunding campaigns and digital storytelling campaigns. Learn more about the course.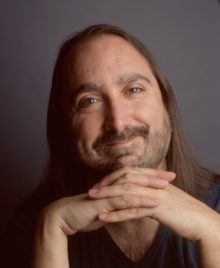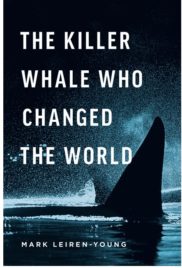 Mark Leiren-Young's new book, The Killer Whale Who Changed the World, is being released Sept. 17 by Greystone with the David Suzuki Foundation. The book explores the legend (myths) and legacy of Moby Doll, the orca who was accidentally captured by the Vancouver Aquarium in 1964. Mark is currently in post-production on a feature documentary about Moby and a short documentary about Granny, the hundred-year-old orca. He has previously explored Moby's story on CBC Radio's IDEAS  (the program earned a Jack Webster Award) and in The Walrus (a National Magazine Award Finalist). Mark's book launches in Vancouver Sept. 26th at 7 PM at the Cottage Bistro in Vancouver and in Victoria Oct 3 @ 7:30 pm at Bolen's Books.  
Cherie Thiessen's story on the Cowichan Valley's Fairburn Farm and Deerholme's themed feast, "Going Wild in the Valley" is in the September lineup with Travel writers Tales. (www.travelwriters.com).  Currently on their website, it soon  show up in the weeklies, Kamloops This Week, The Vernon Morning Star, and the Delta Optimist. Watch for her next story in the Vancouver Sun's travel section, "Rolling down the Oregon Coast – a road trip". Her story on cycling in Quebec on Le Petit Train Du Nord old rail trail will be in the fall issue of Explore Magazine.
Irene Butler and her husband Rick during the past month have travelled to Sofia Bulgaria, with trips out of the capital to the famed Rila Monastery Complex, and to the valley town of Melnik to see the wine making families in action.  They next enjoyed Podgorica Montenegro with side-trips to Ostrog Monastery's cave-church clinging perilously from the vertical cliff face, and the Adriatic Sea town of Kotor.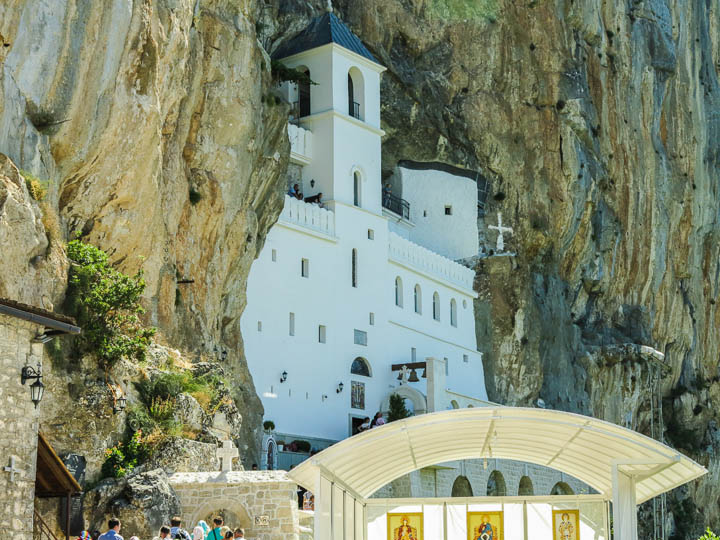 Since then, they were time-warped back in Tbilisi Georgia's "Old Town" and found their way in Armenia to the village nearest the Turkish border to gaze at snow-capped Mt Ararat, traditionally said to be where Noah's Ark came to rest. More countries ahead!
Darlene Foster had an enjoyable few days in Provence this summer where she took a cooking class and learned to make some delicious Provencial dishes.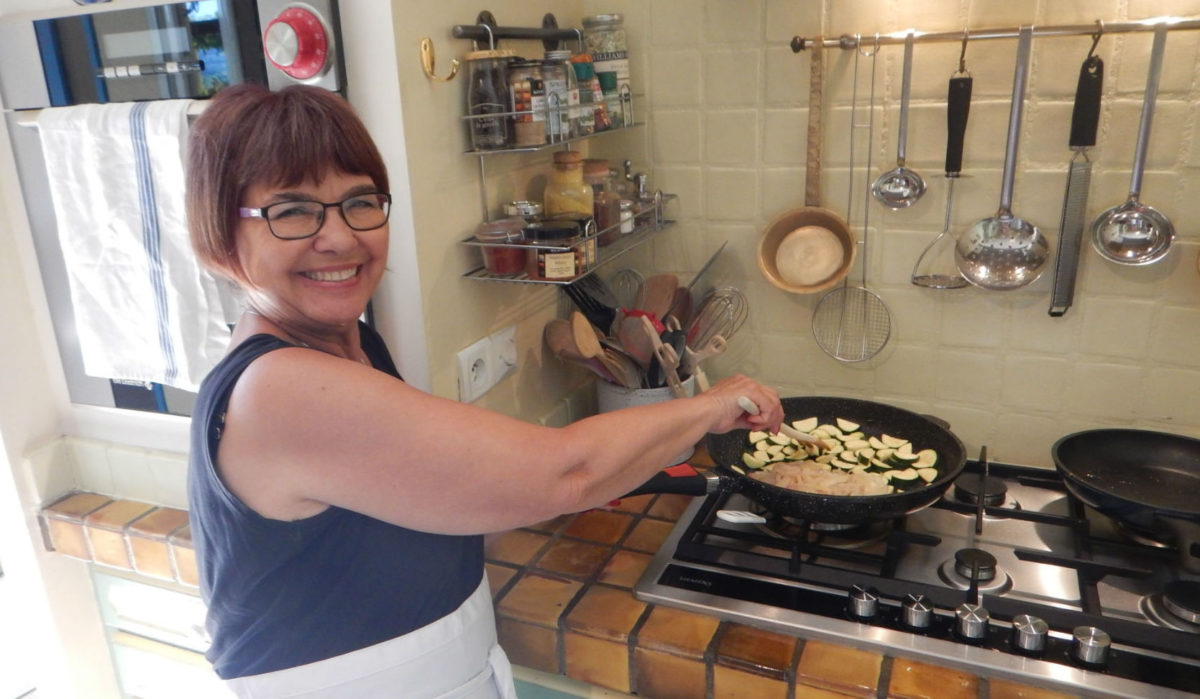 Her next book in the Amanda Travels series, Amanda on the Danube-The Sounds of Music will be released October 1, 2016, and is available for pre-order on Amazon. She continues to enjoy her life in Spain, has acquired a dog and plans to return to Canada to promote her new book in November.
Ruth Kozak had three stories published in EuropeUpCloseThe first story is about the original Olympics. This story is about some adventures on the island of Salamina including climbing up a mountain to visit the cave of Eurypides the dramatist. A third published story for EuropeUpClose is about a visit she made to Malaga Spain. Ruth is off on an adventure to visit some of the Greek Island for an ebook on the Greek Islands she is contracted to write for Hunter Publisher US. She is also busy doing proofs on the second volume of her historical novel SHADOW OF THE LION: THE FIELDS OF HADES scheduled to come out this Fall. 
When Ruth returns from Greece at the end of October she will be presenting a workshop on Travel Writing Basics at the Pt. Moody library Oct 29.  She will also be presenting a workshop and discussion of her historical novels for a group of 55+ people in Coquitlam on Oct 28.
Baila Lazarus has had a postcard of Echo Valley Ranch and Spa on her refrigerator for about five years, knowing some day an assignment would get her there. This month, she knocked it off her "to-do" list writing a story on remote getaways for Meeting Places magazine. Emphasizing the "remote" part of the story, Baila got lost on one of the numerous dirt roads leading to the location in the Cariboo when cell service went dead.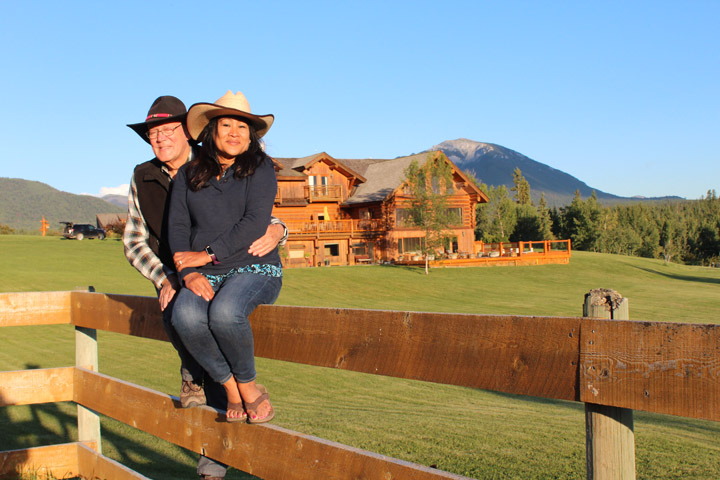 Finally finding the spot, she was greeting by owners Nan and Norm Dove with a glass of champagne and a seven-course Thai dinner. The stunning locale is a mix of western and Thai culture and offers horseback riding, fly fishing, target shooting, hiking, full spa facilities, fabulous cuisine and warm camaraderie. Not to mention five border collies and numerous roosters and pigs for pets. Definitely Heaven on Earth, Baila says.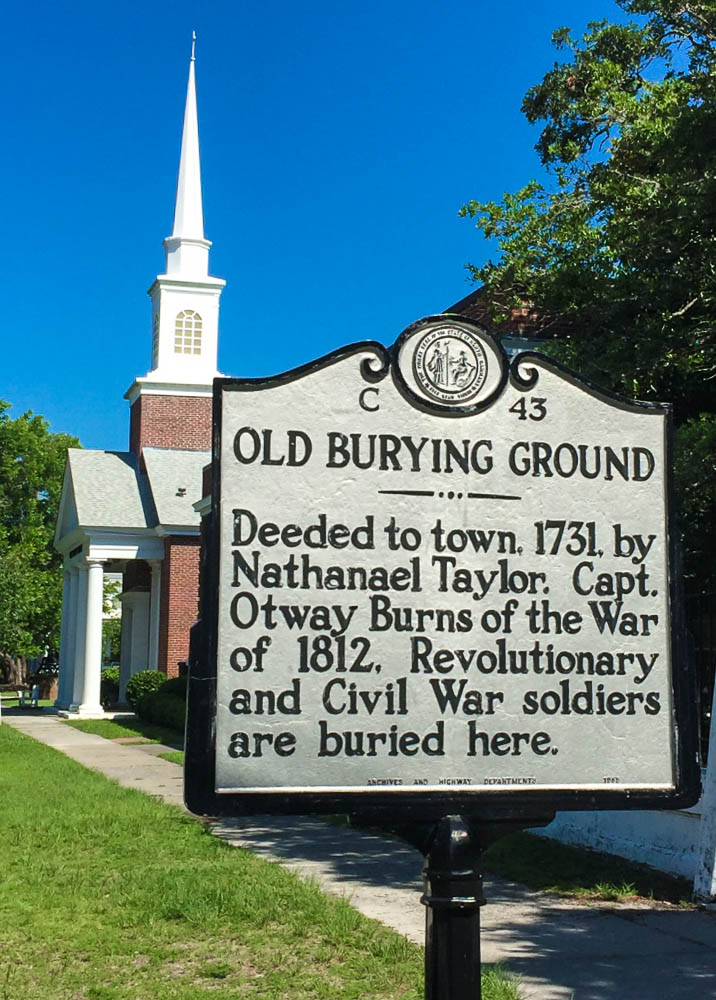 The Britnell's unexpectedly had to put a few trips on the back-burner this summer, and used the down time to further grow their social media following for their travel blog, The Nomadic Tribes. Having surpassed 10,000+ Twitter followers, Jett worked on growing Instagram from less than 500 followers back in May to 2,700+ today.
Jett also journeyed to North Carolina to dive with sand tiger sharks, but the weather gods would not allow the dive boat to leave the dock. So, Plan B turned out to be a visit to several attractions such as "Fort Macon" (a perfectly restored Civil War-era fort) and the "Old Burying Ground," complete with moss-draped oaks and cracked tombstones recalling some of the town's nautical pioneers, in historic Beaufort, NC.
Brian K. Smith posted his profile page! Check it out!
If you are a BCATW member and have not posted a profile page, why the heck not? Your profile page gives you a link to your blogsites, gets an internal link every time you're mentioned in the Buzz, and gives our Member page a much better user experience. Please get on the same page as the rest of the membership!
Industry Member News
The 2016 Okanagan Fall Wine Festival is around the corner and CedarCreek Estate Winery has exciting fall events for all. Enjoy a Harvest Lunch and take a guided walk through CedarCreek's scenic vineyard while doing a progressive food and wine tasting. Followed by a three-course farm-to-table harvest lunch it is sure to be an afternoon to remember. Tickets are $55 + tax and grat. Sunday, October 2 | 12:00 p.m.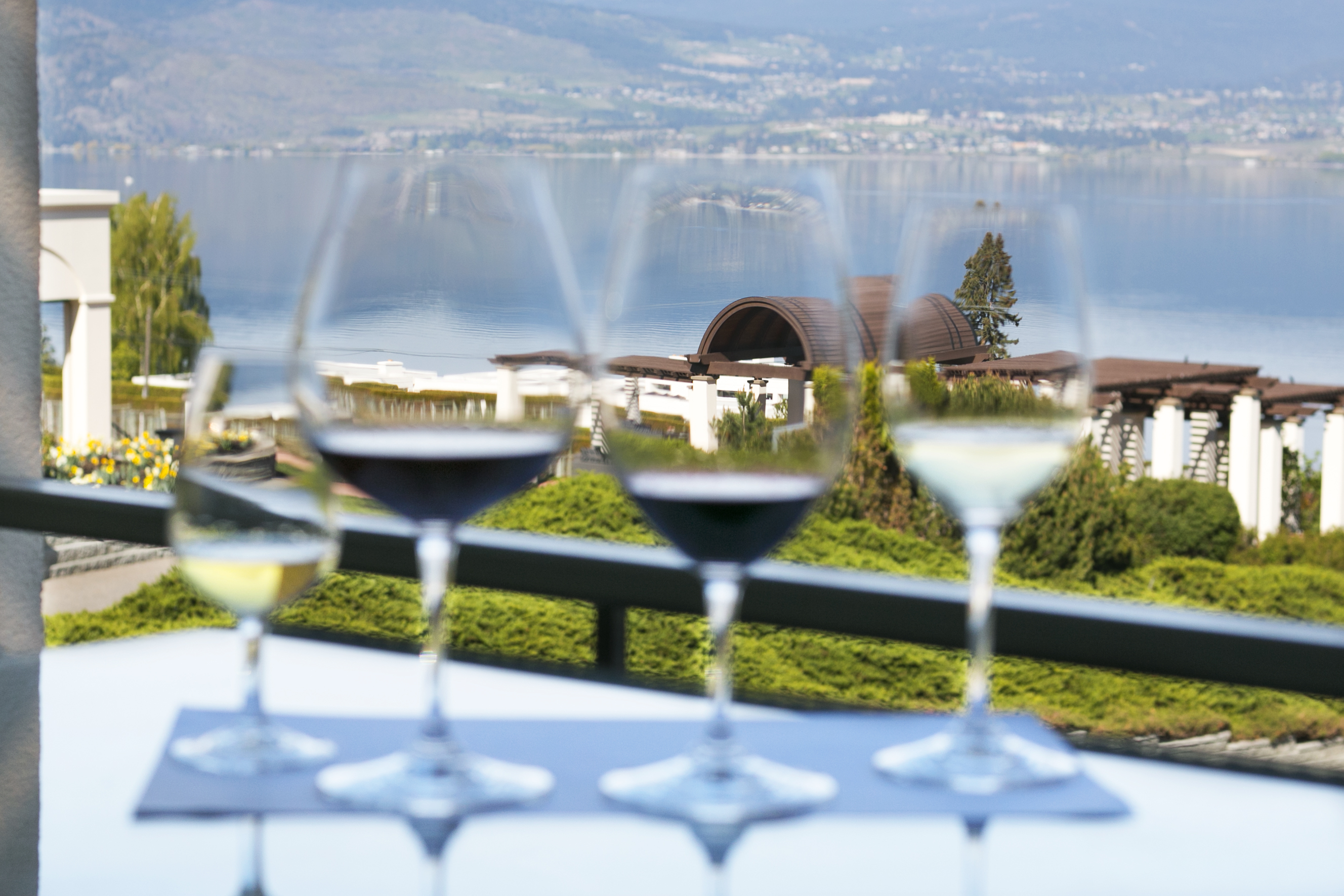 Or join in on a Sommelier Led Food and Wine Paired Tasting Vineyard Edition, featuring a vineyard tour and seated educational tasting of some of CedarCreek's exclusive portfolio wines at their Vineyard Terrace Restaurant. Paired with cheese and charcuterie, this sommelier-guided wine tasting is fun and informative. Tickets are $30 + tax and grat. Saturday, October 8 and Sunday October 9, 2:00 p.m. to 3:30 p.m. Purchase tickets.  
Living in the jungles and being the largest of the known mammals, the elephants by far are the most humane of all. Only some Asian male elephants have tusks, while African elephants have the ivory – hence are more an unfortunate target of ivory lovers and hunters. They communicate amongst themselves with sounds which are quite distinct even to us. Some scientist believe that elephants can even count. But it is the empathy of elephants that stands out and one that makes them seem so alike to humans. They respond to their folks by showing support, empathy and help. Upon seeing the bones of another elephant, a family will stop and investigate them, even if the dead elephant was unrelated to the group. The ritual includes touching the bones gently with their trunks while remaining very quiet, covering the body with leaves and grass, and if the elephant belonged to their own, staying with the body for days or weeks at a time. Here is a link showing live how elephants care for their own.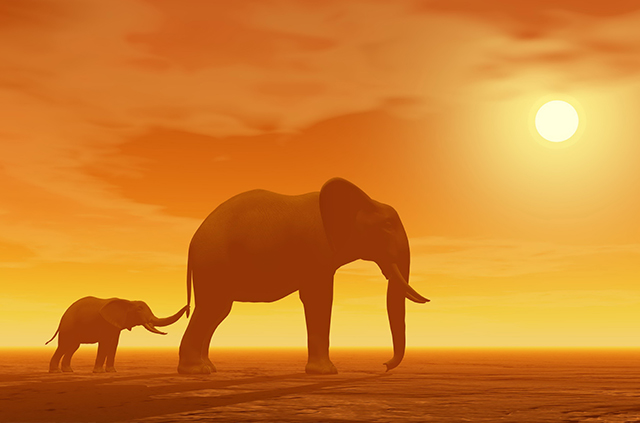 In Africa, the best places to see elephants in their natural home in the Okavango Delta and Chobe in Botswana, the Addo and Kruger game parks in South Africa as well as the Amboseli and the Tarangire games parks in Kenya and Tanzania respectively. Other African reserves where elephants live in abundance include Selous in Southern Tanzania, Tsavo in Eastern Kenya, South Damaraland in Namibia and South Luangwa in Zambia. For some of the most exciting elephant viewing go to bestway.com,
Meetups
BC Travel Writers Meetup
Katt Stearns' Tips on the Best Social Media for Writers and Bloggers
Wednesday, September 14, 2016, 7:00 PM
Big Rock Urban Eatery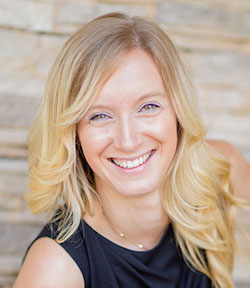 Maybe you're on Facebook, but how hip are you to Periscope, Blab, or Pinterest? What about Instagram, Snapchat, or Slideshare?
Join us for an evening with Social Media Strategist Katt Stearns, whose company, Katt Stearns Consulting, focuses on finding solutions to increase the online interaction between you and your audience.  She will tell us about the latest, greatest social media platforms that writers and bloggers can use to promote their work.
Katt is the recipient of the 2015 Canadian Digital Marketer of the Year Award and was also nominated for the 2014 British Columbia Small Business Emerging Entrepreneur of the Year. Visit her site at kattstearns.com. As a case study, she'll focus on the direction taken by travel blogger and BCATW member, Jami Savage, to increase her exposure.
Whether you are an experience social media user or just a beginner, Katt has tips for you.  Join us on September 14 for the Fall 2016 Season Opener of BC Travel Writers Meetups. As always, BCATW members are admitted free.
Finally
Happy fall everyone!