Updated April 15!
Ecotourism: Tread Softly, Write with Impact 
The BCATW 2015 Symposium, Ecotourism: Tread Softly, Write with Impact is all about the challenges and opportunities of covering Ecotourism as a travel writer.
It's an all-day event at the Century Plaza Hotel in Vancouver, BC on Saturday, April 18th from 10am to 5pm.
Keynote Speaker: Jack Christie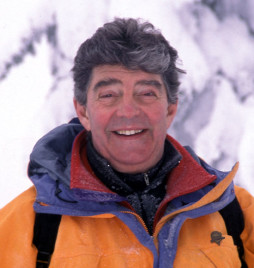 Jack Christie is one of Canada's most trusted sources on travel, recreation and sport.
He is the recipient of the 2004 Tourism BC Tourism Media Award as well as the 2012 Frank Sanford Award for Community Service from Nature Vancouver. Between 2000 and 2007, he scripted over 500 episodes of the "Rec Report" for Shaw TV's The Express.
As the outdoors columnist with Vancouver's Georgia Straight since 1986, Christie has filed over 600 reports, many of which are posted on line at straight.com. From 1998 to 2000, he created, scripted and hosted CBC-Radio One's nationally-syndicated "Beyond the Backyard" weekly outdoors series.
Christie's travel articles have appeared regularly in magazines and newspapers throughout North America and Europe. Together with his partner in creativity, photographer Louise Christie, he has compiled a best-selling series of 18 adventure guides, including 52 Best Day Trips from Vancouver, The Whistler Book, and Best Weekend Getaways from Vancouver.
Check out his site at Jackchristie.com.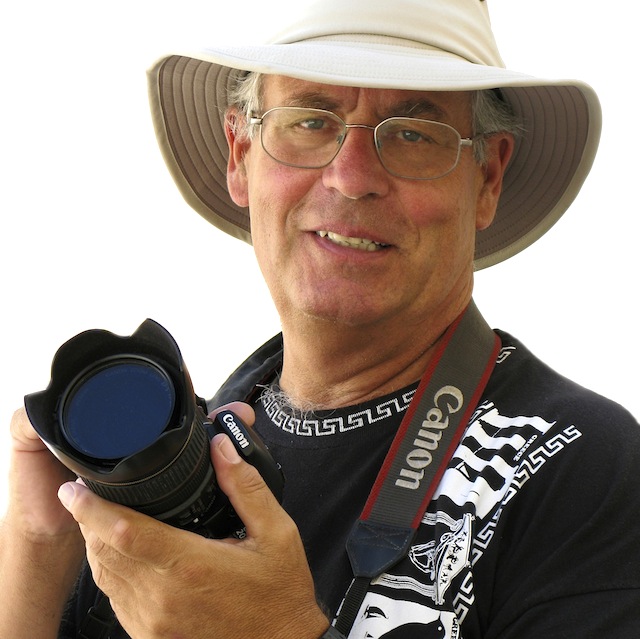 Photography Speaker: David Smith
Creating Travel Images for Impact and Ecotourism
David Smith of Vancouver, BC, is a professional freelance travel photographer, writer, blogger and keynote speaker. He has recently been published in the Wall Street Journal, National Geographic Traveler, Geo Saison Magazine and USA Today Travel Online.
As a frequent independent traveller and cruise ship guest lecturer, he and his wife Anna have travelled to more than 110 countries on 6 continents. Smith's presentations on travel photography, world cultures and ports of call are peppered with stunning images and travel stories meant to inspire his audiences.
He has published a popular series of digital photography and travel photography tutorials as CD/DVD media or online. Visit David Smith's blog and photography galleries at Interface Images.
Editorial Panel
The editorial discussion will cover print vs web publishing as well as effective ways to pitch and sell travel stories to each.
Kirsten Rodenhizer, Editor of Westworld Alberta
Kirsten Rodenhizer is the editor of Westworld Alberta, the quarterly travel and lifestyle magazine of the Alberta Motor Association (AMA). Since 2011, she has worked with AMA, the Westworld team and a pool of talented freelancers to create inspiring travel stories, and packaged content on driving, homes, insurance and finance for the magazine's 600,000-plus readers. She was a key player in the publication's successful rebranding, and the launch of the award-winning tablet edition, in September 2013. A graduate of the UVic journalism program, Kirsten joined Canada Wide in 2008 after working as a contract editor and freelance writer. She has edited numerous other custom titles, including Business Class magazine, Vancouver Foundation and CMA Update.
See what WestWorld Canada is publishing at westworldmagazine.
Allen Cox, Editor of NorthWest Travel Magazine
Allen Cox has been editor in chief of Northwest Travel Magazine for four years and has worked as a freelance writer with a primary focus on travel and lifestyle. His writing and editing has appeared in regional, national and international publications. Allen serves as vice-president of the International Food, Wine & Travel Writers Association and is the founding chair of that organization's awards committee. He also chairs the Northwest Travel Writers Conference and continues to serve on that organization's planning committee and faculty. He has authored outdoor recreation guidebooks, conducts writing workshops and presents at media and tourism events. He is a Pacific Northwest native and is recognized as an expert on Northwest travel destinations and lifestyle.
Visit Northwest Travel Magazine, editor@nullnwtravelmag.com as well as Allen's blog at Local Roads about the craft and business of freelance writing.
Jett Britnell, Matador Network Ambassador
As two of Canada's most frequently published diving photojournalists, Jett and Kathryn Britnell are regularly featured in diving publications, travel and lifestyle magazines, books, calendars, websites, and commercial advertisements worldwide. Both are members of the BCATW and have also been Dive Travel Editors for Northwest Dive News (USA). Jett was also a contributing editor for Diver Magazine (Canada) for 13 years and is presently a member of the Professional Writers of Canada and the Ocean Artists Society.
Visit their website at jettbritnell and Matador Network
Editors Choice of Pitches
Have you sent story queries to travel editors only to get a deafening response of silence? Would you like to know what you're doing wrong?
If you would like to have one of your story pitches critiqued on screen by the above panelists, here's how you do it:
Choose only ONE story pitch

Send the pitch IN THE BODY OF AN EMAIL (no attachments) to baila@

null

shaw.ca

Use as subject line: BCATW 2015 Sample Pitch

Send it by April 15
VP Baila Lazarus will choose several queries to present to our editorial panel at the symposium for their feedback.
Industry Panel
The discussion will focus on future trends and challenges in the Ecotourism sector.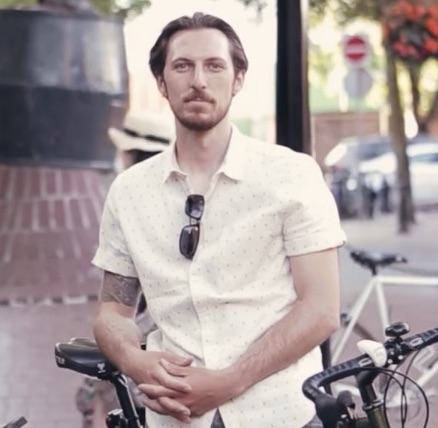 Josh Bloomfield of Cycle City Tours
Updated April 9! Cycle City Tours was founded by Josh Bloomfield out of a love for touring Vancouver by bike, and a belief that bike rides are always better when shared with friends. Since 2010, they've been sharing stories, laughs, and new experiences with riders from Vancouver and around the world.
His guides are passionate, connected Vancouverites who have a love for bike riding, telling stories, and meeting new people, and they tell captivating stories about what's going on in the city beyond the glimmering glass towers and incredible views. In April of 2015, they expanded into their new home at 1344 Burrard in downtown Vancouver with a fleet of city bikes and family accessories, self-guided tour maps, and expert local advice available from our friendly shop staff. See you on the bike path!
Visit Cycle City Tours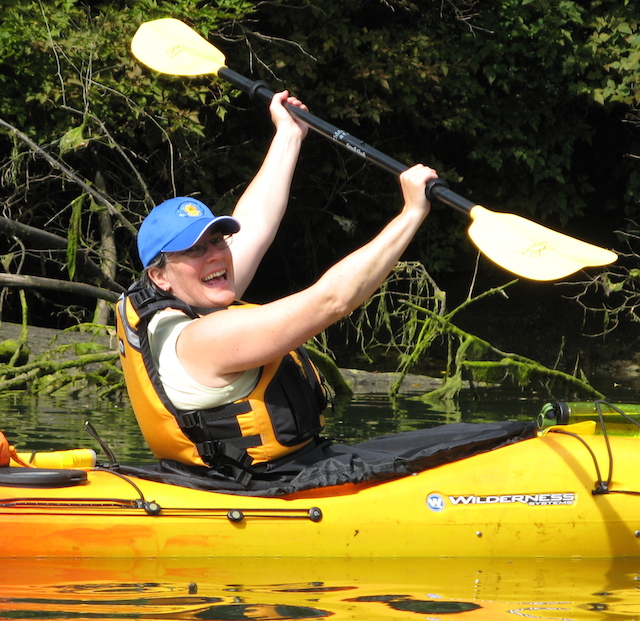 Janet Clouston of Salt Spring Chamber of Commerce/ Salt Spring Tourism
Updated April 9! Janet Clouston is the Executive Director of the Salt Spring Chamber of Commerce and Salt Spring Tourism promoting Salt Spring Island as well as supporting the 300 member businesses there.  She is also a member of the Board of Directors of Tourism Vancouver Island.
Janet is proud to be working and living in the Gulf Islands and has been on Salt Spring for 5 years after 20 years in the Vancouver area. Her marketing company, Brainstorm Consulting Group, has been in business for over 10 years.  She was named Business Person of the Year in White Rock in 2006 and received a Tourism Richmond Leadership Award for her work supporting the 2010 Olympic Bid.
Visit Salt Spring Chamber of Commerce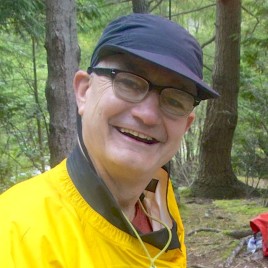 Peter Loppe of Lotusland Tours
Peter Loppe founded Lotus Land Tours in 1993 and has been operating personalized, tasty eco-adventures in the wilderness around Vancouver ever since.
Peter is a qualified canoeing instructor and a graduate of the Capilano University Wilderness Leadership program. He introduces his clients to the charms of the wilderness that lies on the edge of Vancouver as well as a taste of the West Coast lifestyle. An accomplished entertainer, Peter has the ability to mix the cultures, history and cuisine of other countries into entertaining anecdotes.
Visit Lotus Land Tours.
#BCATW2015 Twitter contest
Get your Twitter on for our #BCATW2015 Twitter contest!
The travel writer/ blogger who tweets the most, using our hashtag, wins a prize at the April 18th symposium.
Updated April 9: The Prize for Most Tweets is $100 dinner for 2 at the beautiful Dockside Restaurant on Granville Island.
All original tweets between April 2-18 with the hashtag #BCATW2015 will be counted and the winner will be announced before the end of the symposium. Retweets will not be counted.
This is your chance to be social media creative. Please make liberal use of #BCATW2015, @bctravelwriters, and the link, https://bcatw.org/bcatw2015. 
Tip: to encourage retweets, leave 15-20 characters available to make room for your Twitter handle.
Twitter contest starts on April 2. Go!
Photo Contest: Visions of Ecotourism
Please enter up to 2 images in our BCATW Ecotourism Photo Contest and you might see them displayed at the symposium.
The first prize winner will be announced at the symposium and must be in attendance to accept their prize.
First Prize – one night stay at Tigh-Na-Mara Seaside Resort & Spa.
2nd and 3rd Prizes – Deep Cove Canoe & Kayak rentals for two.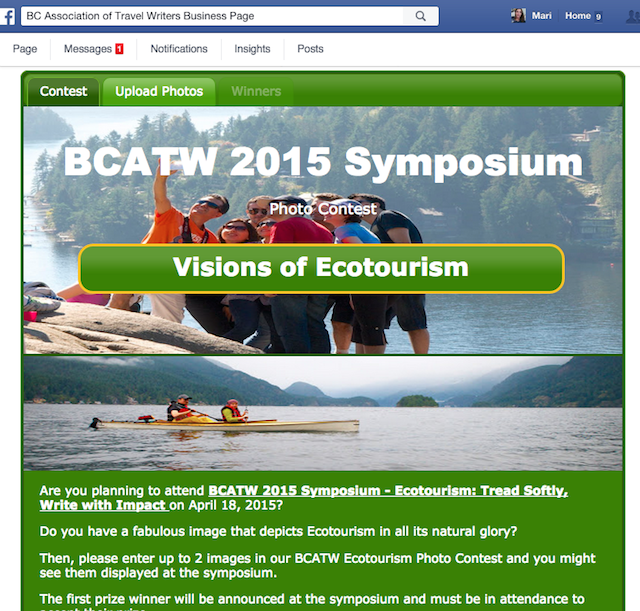 The Contest begins on February 25 and ends at midnight on April 17, 2015. 
To enter, upload up to 2 medium resolution images of 1000 px wide on our Facebook Fan Page. Third images will be disqualified. Images not depicting ecotourism will be disqualified.
Finalists will be selected based on how many people "Like" uploaded photos and then winners will chosen by the Contest Judge.
Come to our symposium and watch the slideshow to find out if your picture made the final cut. Contest winners will be announced at 4pm.
To be eligible to enter, first register for the symposium at: BCATW 2105 Symposium Page
Good luck!
Blog Contest
Updated April 9: To celebrate our new guidelines for travel blogger membership, we are having a blogging contest!
Write a blog post about the BCATW 2015 Symposium before May 31 and enter it in the contest by emailing a link with the subject header "BCATW 2015 Blog Contest."
Prize for the best blog post about BCATW 2015 is 2 sea safari seats (zodiac tour) with Sewell's Marina.
To read the new guidelines and apply for membership, bloggers should visit our Become a Member page.
Drawings for Travel Related Prizes
BCATW symposiums always include draws for valuable, travel-related prizes donated by our sponsors and friends:
A Grand Prize Draw will give one lucky writer a 6-day kayak tour in the Great Bear Rainforest with Mothership Adventures aboard the historic Columbia III.
All-Day Drawings
Updated April 1
Kiwi Cove Lodge – Overnite stay including hearty breakfast – New!
WildSpring Guest Habitat – Overnight stay – New!
Butchart Gardens – 2 admissions for garden, plus tea – New!
Beaty Biodiversity Museum – One day family pass – New!
BC Parks – FOUR certificates authenticating lithographs of Robert Bateman – New!
Grouse Mt. Sky lift – 2 adventure experiences
VanDusen Gardens – tickets for four
Science World – 2 adult and 2 child admissions
Vancouver Aquarium – family ticket pack
BC Ferries Vacations – car and driver vouchers
Royal BC Museum, Victoria – admission for two
Sea to Sky Gondola, Squamish – 2 adult day tickets
Edgeceptional Catering – 2 gift cards $25 each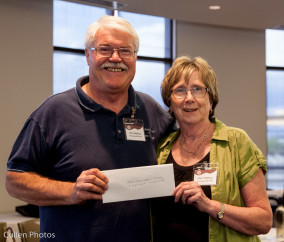 Scandinave Spa, Whistler: spa experience for 2
Deep Cove Shaw Theatre:  2 tix to June comedy
Robert Bateman Gallery, Victoria:  2 admission tix
Bill Reid Gallery, Vancouver:  12 admission tix
A signed copy of David Suzuki book
White Rock Tourism Art Calendars: 3
More prizes are coming. You might get lucky!
BCATW 2015 Symposium Agenda
Our agenda is filling up fast!  Stay tuned for emailed updates sent to registered attendees.
(Program subject to change.)
8:30   Venue is open for partner/sponsor setup and networking
9:00 – 10:00  Registration
10:00 – 10:30  Symposium Opening Address / Presidential Welcome/ Social Media Moments
10:30 – 11:15   Industry Panel – Opportunities for Ecotourism Writing with Janet Clouston of Salt Spring Tourism, Peter Loppe of Lotusland Tours
11:15 – 11:30  Prizes/Sponsor Spotlight
11:30 – 12.30  Keynote Address by Jack Christie
12:45 – 1:00  Prizes/Sponsor Spotlight/Jack's book signing
1:00 – 2:00  Lunch/Sponsors Spotlight/Mingle
2:00 – 3:00  Photography Keynote Address, by David Smith  and photo contest winner announcements
3:00 –  3:30  Prizes/Sponsor Spotlight/Coffee and Dessert 
3:30 – 4:30  Editorial Panel – Getting Stories Published with Allen Cox of NorthWest Travel Magazine, Kirsten Rodenhizer of WestWorld Alberta, Jett Britnell of Matador Network
4:30 – 5:00  Closing Remarks, Twitter Contest Winner Announcement, Meetup Announcements
5:00  – 7:00  Networking mixer TBA
The Century Plaza Hotel has a special room rate for us.
Book Your Room Now!
Please tell them you're with the BCATW.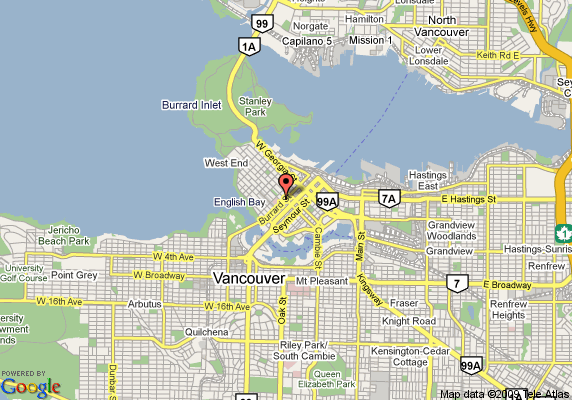 Updated April 16!
The Century Plaza Hotel is located at 1015 Burrard Street, Vancouver
We'll be in the Burrard Ballroom on the second floor.

By Bus: Burrard Street has excellent bus service. Please plan your trip with Translink Trip Planner.

By Car: Garage parking is available adjacent to the hotel, shared with St. Paul's Hospital. Entrance off Comox Street, which is one-way going Northwest entering off Burrard. Flat rate garage parking on Saturday is $21.00. Or $7.50 an hour.
What to bring
Business cards
Not just to pass around to new contacts, but to enter our famous draws. We'll be drawing all afternoon and there is a very good chance you'll be a winner!
Devices
Laptops, iPads, and smartphones are all welcome. There will be Wi-fi.
Toward the end of the day we'll have a prize for the most Tweets, using #bcatw2015, so we encourage you to tweet as much as you can. Please follow us at @bctravelwriters.
Register for BCATW 2015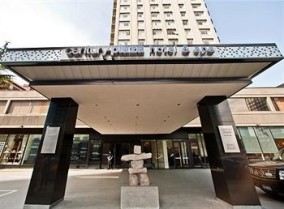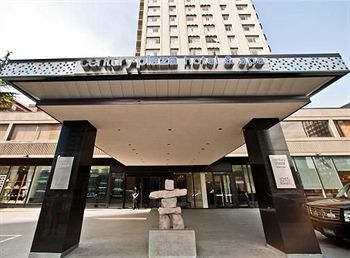 The registration fee includes lunch, snacks, prize and entrance to our post-Symposium networking event.
Please register at the member rate of $45. Non members are invited for the very attractive price $60 until March 14, after which the rate rises to $70.
If you qualify, please join BCATW and get the member rate!
Checks payable to BCATW may be addressed to:
K. Cullen, BCATW, 1153 56 Street , PO Box 19029, Delta, BC, V4L 2P8
Or pay with Paypal!
And please follow us on Twitter @bctravelwriters and use #bcatw2015 for updates. 
Please share the event with these suggested tweets:
Register for @bctravelwriters #Ecotourism Symposium Apr 18, w/ author Jack Christie bit.ly/1vo7hqO #bcatw2015 #travel #vancouver
Register now for @bctravelwriters #Ecotourism Symposium Apr 18 in #vancouver BC bit.ly/1JuiHoD #travel #travelwriting
Speak your mind!
As we are already thinking about 2016 and we want to discover better ways of organizing our annual symposium.
Please take a few minutes to complete THIS SHORT SURVEY and tell us what you think!
Thank You to all our Sponsors!