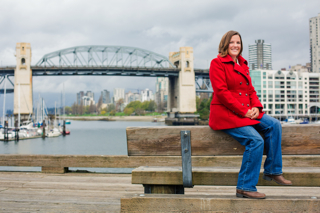 Christina Newberry is an award-winning travel writer and freelance editor based in Vancouver but often found somewhere else.
Christina's work has appeared in The Globe and Mail, the Vancouver Sun, and PAX Magazine, and on various websites and blogs. She provides regular travel trade coverage for PAXnewsWest.com.
Christina's favourite travel destinations are Europe and Mexico, with a healthy bonus helping of local travel in British Columbia and the Pacific Northwest.
Sample articles:
Connect with Christina online:
Christina is a member of the BC Association of Travel Writers and The Travel Media Association of Canada.