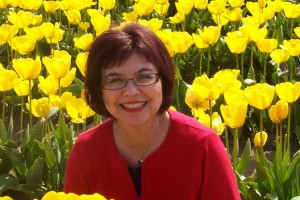 Darlene Foster is a writer of children's travel/adventure books, short stories and travel related articles. Brought up on a ranch near Medicine Hat, Alberta, she dreamt of traveling the world, meeting interesting people and writing stories. She has made it her mission to discover the uniqueness of places and write about them. So far, she has traveled to the United Arab Emirates, England, Spain, Germany, Austria, Hungary, the Caribbean, and numerous North American destinations from Mexico to Alaska. She lives in beautiful Tsawwassen with her husband Paul and their black cat, Monkey.
Darlene has published three books for children, Amanda in Arabia – The Perfume Flask , Amanda in Spain – The Girl in The Painting and Amanda in England – The Missing Novel .
She believes everyone is capable of making their dreams come true!
cell phone: 604-328-1598
email: darlene.foster@nulltelus.net
website www.darlenefoster.ca
blogsite http://darlenefoster.wordpress.com/
twitter: @supermegawoman
Linkedin: http://ca.linkedin.com/pub/darlene-foster/0/941/a28
Facebook: facebook.com/DarleneFosterWriter