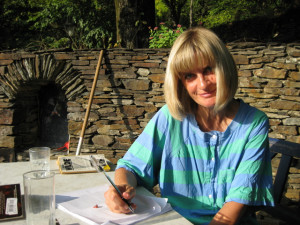 Taking the love of travel to the next level, Doris has spent the last 20+ years not just exploring but actually living in many countries around the world. She shares her cultural, culinary and outdoor experiences in Europe, SE Asia, Japan and North America through travel articles in print and online. Her English language contributions have appeared in magazines such as Essential Vancouver, Rocky Mountaineer, WHERE Vancouver, WHERE Yukon & Alaska. Her latest article, "Vancouver Life", can be found in the 2014-2015 issue of Essential Vancouver.
Doris supports her writing and travelling lifestyle by freelancing as a certified translator, copy writer, editor and proofreader with her company global-linguist.
Her book translation, COW – A Bovine Biography, has been published in Canada and the US.
For more about Doris' travels, translations and writing, visit her website.