President's Message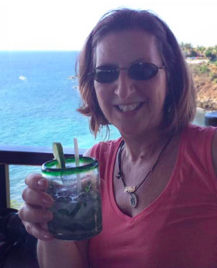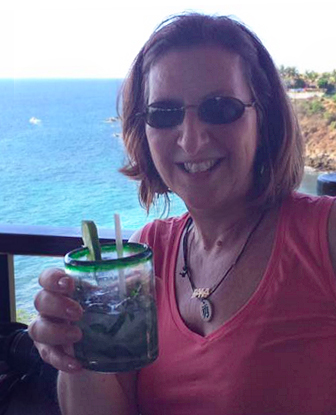 After attending the BCATW January Meetup, Trip Night; touring Puerto Escondido on a FAM trip with Brian K Smith; and then speaking at the BC Beer Writers Brunch and running into more BCATW members (see write-ups for all these below), I am left with an indelible impression – we are a group of accomplished individuals with surprising but often hidden talents. These talents are not just hidden from the world, but often from other members.
So for 2017, I urge you to get to know your fellow BCATW members. Join them at Meetups, add them to Facebook, follow them on Twitter, and show up if they are giving presentations. Especially, register for this year's symposium. We have great stories to tell and a lot to teach one another. And if you have any doubt about that,  just take a look at this newsletter – jam-packed and a record length. Enjoy!
–Baila Lazarus, BCATW President
BCATW 2017 Symposium
The date for the BCATW 2017 Symposium will be Sunday, April 30! Ta-da!
Still working on the details, to be announced soon.
Meanwhile, please mark your calendar for the last day of April.
If you would like to get involved with the planning of BCATW 2017, please let us know!
We need Wranglers of: social media, sponsors, prizes, and contests to help in advance, and check-in, multi-media and timer Wranglers on the day of the event. Volunteering for the symposium is a great opportunity to expand your network both inside and outside the association! Contact info@nullbcatw.org to lend a hand.
Renew Your Dues
Thanks to all the members who have already sent their dues for their 2017 membership. Press cards will be printed once your Board has finalized their analysis re: updating the BCATW logo. 
2017 membership fees are due. Please remit soon!
Pay your dues here.
Remember, members in good standing receive discounts for BCATW 2017!
If you'd like to update your headshot, please send me the highest quality jpeg possible, at least 600 px. 
Thanks!
– Karoline Cullen, Treasurer
Media Member News
Ruth Kozak has had two stories accepted by EuropeupClose including a story about visiting the Achilleion in Corfu. Don't forget to read the January issue of her on-line ezine, Travel Thru History which has stories from some BCATW members.  . TTH welcomes a new webmaster, Robert Sheer, a BCATW long-time member. Please feel free to submit. Seasonal stories, art/literary trips and culture are welcome. Check submission guidelines for content.
Joan Boxall has a 'Nordic (X-C) Skiing in Five Easy Strides' article in January's 'Inspired Senior Living.'She is back from a month on Kauai. Work began on her first book project with poetry, art and narrative.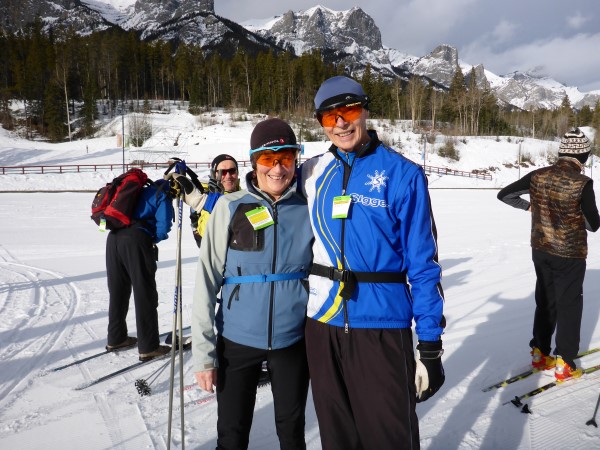 That's her and her husband, Ken in the Rockies with Vancouver Skiers' Club…more skiing to be had this month, and perhaps more writing about it!
Peppa Martin just returned from attending the 4 day international art fair  ' Photofairs | San Francisco'. Catch highlights from the fair and other art hotspots visited around town on her social channels by clicking the links to FB, Twitter and Instagram on her gallery website at http://truthandbeauty.ca. Check back soon for full round-up of the fair, to be posted in the Journal section of the website.  This month, Peppa will travel to Palm Springs CA to experience the very popular Modernism Week festival, "which fosters appreciation of mid century architecture and modern design." Follow along on her social channels where she'll  share photos from exciting signature private home tours! 
Irene Butler's story and Rick's photos on "Old, New and Odd Gems of Azerbaijan" appeared in the January issue of Inspired Senior Living. Since last Buzz report, Irene and Rick have seen the alluring sites of Myanmar, where Inle Lake fishermen have a unique leg-rowing technique.  Standing on one leg while paddling the boat with the other leg wrapped around an oar, allows them to be hands free to drop their cone-shaped net over fish below.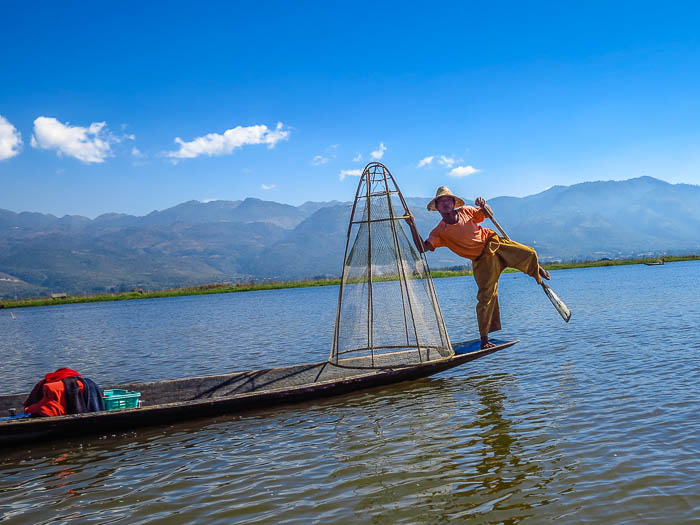 The Butlers next visited old haunts in Thailand, and then flew to Brunei on the island of Borneo where wildlife was never far away, such as Proboscis (long-nosed) monkeys; a species only found in Borneo. They will travel through a few more countries before heading home.
Julie H. Ferguson took advantage of the wintery weather to create a fifty-page photographic portfolio. Marriott's Shadow Ridge in Palm Desert, CA, had asked her to do a photo shoot in late 2015 for images to use on social media. But when they saw them in print last November, the golf club asked if some of the 300 images could be produced in book form for sale in their golf shop, and the resort will also offer it in their Marketplace store. Julie is proud to announce that the first print run will be 500 copies and The Magic of Shadow Ridge will be released in mid- to late-February 2017.
Lindsay Nieminen has had stories on Jordan recently published on Shoulders of Giants and Canadian Traveller Magazine. She plans to return to Jordan and the Middle East this spring and explore more of the region with her 5 and 3 year-old boys.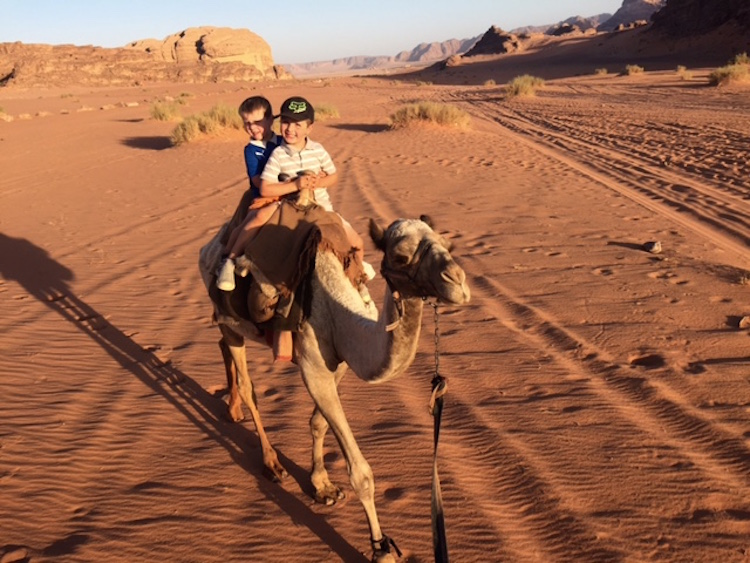 Rick Neal has a new article in travelthruhistory.com on the dynamic Northern Arizona city of Flagstaff.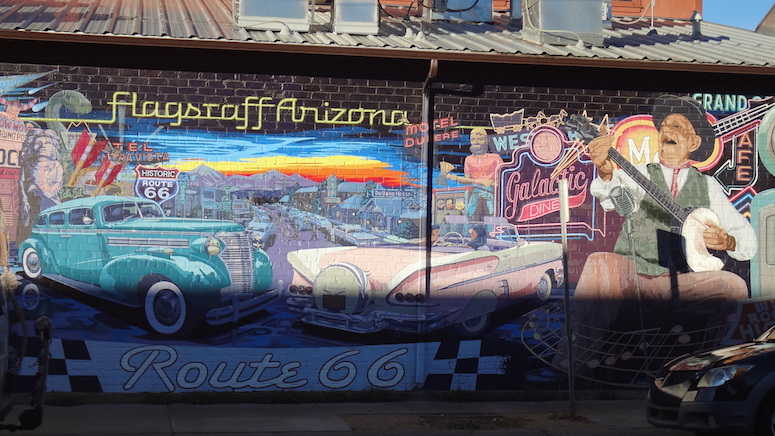 Listed as one of the seven wonders of the modern world by the American Society of Civil Engineers, the Panama Canal has long been a destination for the intrepid traveller. Luxury fashion and travel writer Edward Quan explores the engineering marvel twinning the 77 kilometers of the Panama Canal between the Pacific and Caribbean Oceans at the Miraflores and Gatun Lake Visitor Centres. Panama City has become the crown jewel of Central America with a rich Spanish colonial heritage, plus towering glass and steel luxury hotels to Caribbean beachfront resorts with one of the world's wonders of engineering. Read more at Travel Thru History: Discovering the Panama Canal, a wonder of our Modern World.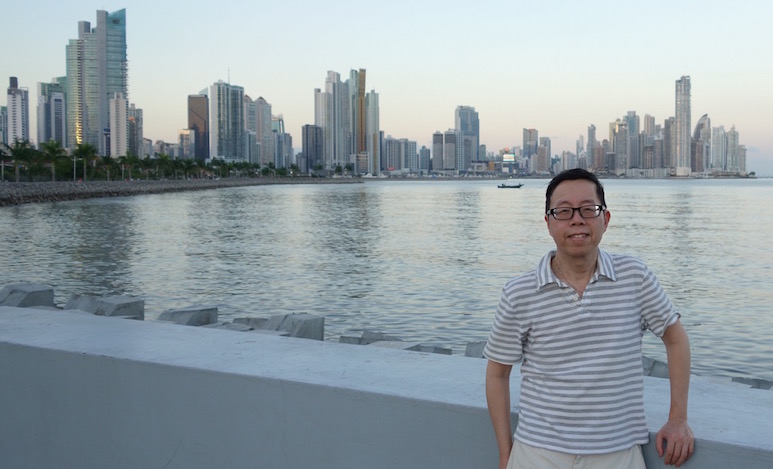 Baila Lazarus and Brian K Smith participated in a media tour to Vivo Resorts in January. The waterfront development is situated in Oaxaca near Puerto Escondido. Known for fabulous food, and a beautiful coastline, Oaxaca is a less-touristy option to Cabo, Vallarta or Cancun, and the tourists you see there are likely to be Canadian. While Vivo Resorts is undoubtably a beautiful place to stay, one of the things that makes it different is that the developer – former Canadian Olympic skier Cary Mullen – set up the Vivo Foundation, which contributes time and money to local orphanages and high school sports teams.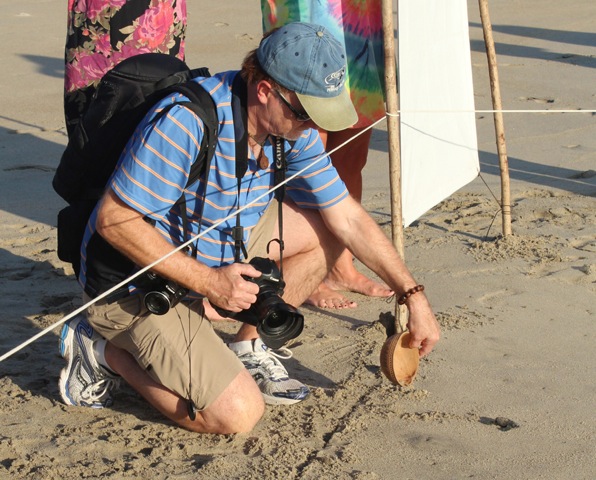 Vivo Foundation also supports a turtle sanctuary where volunteers collect turtle eggs from the beaches so they can't be eaten by predators, keeps them until they hatch and then let Vivo residents release them on the beach. Luckily, Baila and Brian were not too debilitated from tequila and cerveza to participate in this inspiring event.
Karoline Cullen's "Winter Eagle" photo is on the cover of the Delta Chamber of Commerce Winter 2016 publication of Experience Delta. Her article "In Awe of Orcas" was published in the Winter edition of Canadian Camera, the national publication of CAPA, the Canadian Association for Photographic Art. A Fishpond Paddle was published in November in several BC community papers and online.
One of our great passions as we go roamancing (roamancing.com) are our Parks, and the natural and cultural history that they preserve. In that bent, Erica Hargreave recently filmed the pilot episode for a documentary series on our rich diversity of Parks and the people that they inspire. Here is a little tease to the documentary series, Naturally Ours:
Drop us a note in the video's comments and tell us about your favourite park and how it inspires you!
Industry Member News
Cedar Creek is turning 30!
"And, like our wines, getting better with age."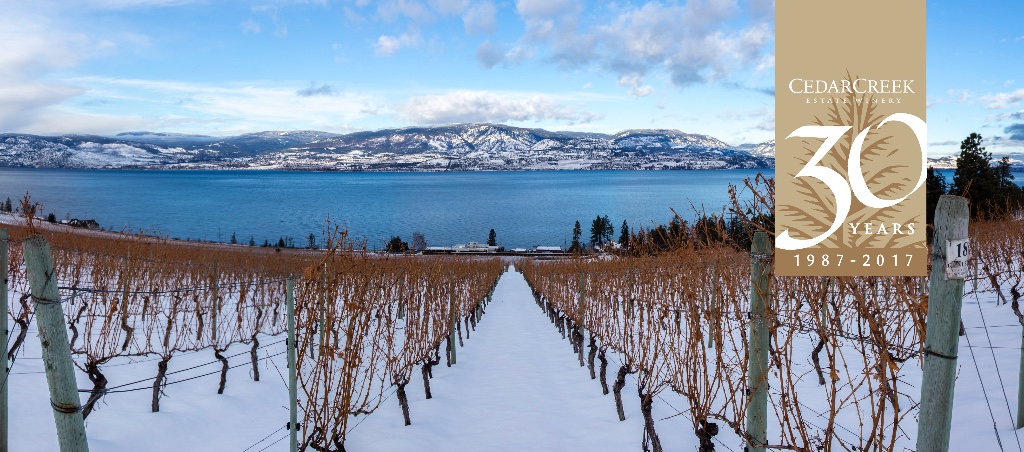 Turning 30 is something to celebrate and Cedar Creek Winery would like you to help us do just that. So, on the 30th of each month this year, we're offering free tastings at the winery paired with delicious small bites. It's just one way we'll be saying thank you for 30 great years. And, this is just the beginning, we're planning on a year full of reasons to celebrate good wine and great places, after all Canada will be 150 as well. So stay tuned for all of our upcoming events and please drop by the tasting room on January 30th to help kick off our 30th year in CedarCreek style, here's to 30 more. On that you have Our Word. 
February Event: LOVE THE WINE YOU'RE WITH
Date: Saturday, February 11, 2017
Time: 11:00 a.m. – 5:00 p.m.

Join Kelowna's Lakeshore Wine Route and Karat in celebrating the love of wine.. and chocolate! Enjoy complimentary wine tastings and a chocolate treat from Karat Chocolate at each winery.
Email: wineshop@nullcedarcreek.bc.ca  Telephone: 778.738.1027  External Web Url: www.lakeshorewineries.ca
LotusLand Tours is for sale!


For 25 years, Vancouver-based LotusLand Tours has conducted unique high-end packaged day trips including kayaking trips, whale watching tours, and Whistler and Victoria sightseeing trips by sea plane and by helicopter. The business is now for sale because the owner and principle operator is retiring. Assets include a well-established website, regular bookings from established industry sources, a mini-bus, kayaks and equipment, and all required permits.
This sale is an excellent opportunity for an existing tour business wishing to expand operations by acquiring a profitable, industry-recognized brand and profit from streamlining marketing and operating resources. It is also an opportunity for a newcomer to the thriving Vancouver tourism industry wishing to sidestep the operational and financial challenges associated with establishing any new business. 
2016 revenue – $165,000
Offering price – $40,000
Please contact Chris Juras at 604-786-2046 or e-mail chris@nullbusinessbrokersbc.ca.
January Meetups
The January Meetup Trip Night featured six BCATW members who gave 10-minute multi-media presentations about their favorite or most recent trip. 15 Meetup members turned out to join them on their travel memories.
Taylore Daniel spoke about a Gaudi walking tour of Barcelona, Jeanne Walsh showed us highlights of her trip to Balkan countries, Mahara Sinclaire presented her tour of India, Baila Lazarus showed us around Cuba, and Brian K. Smith took us through China by train.
I admit to letting Fabiano Piraino talk about Libya a little longer than the others, just because it was such an unusual destination and also one in which I have a personal interest.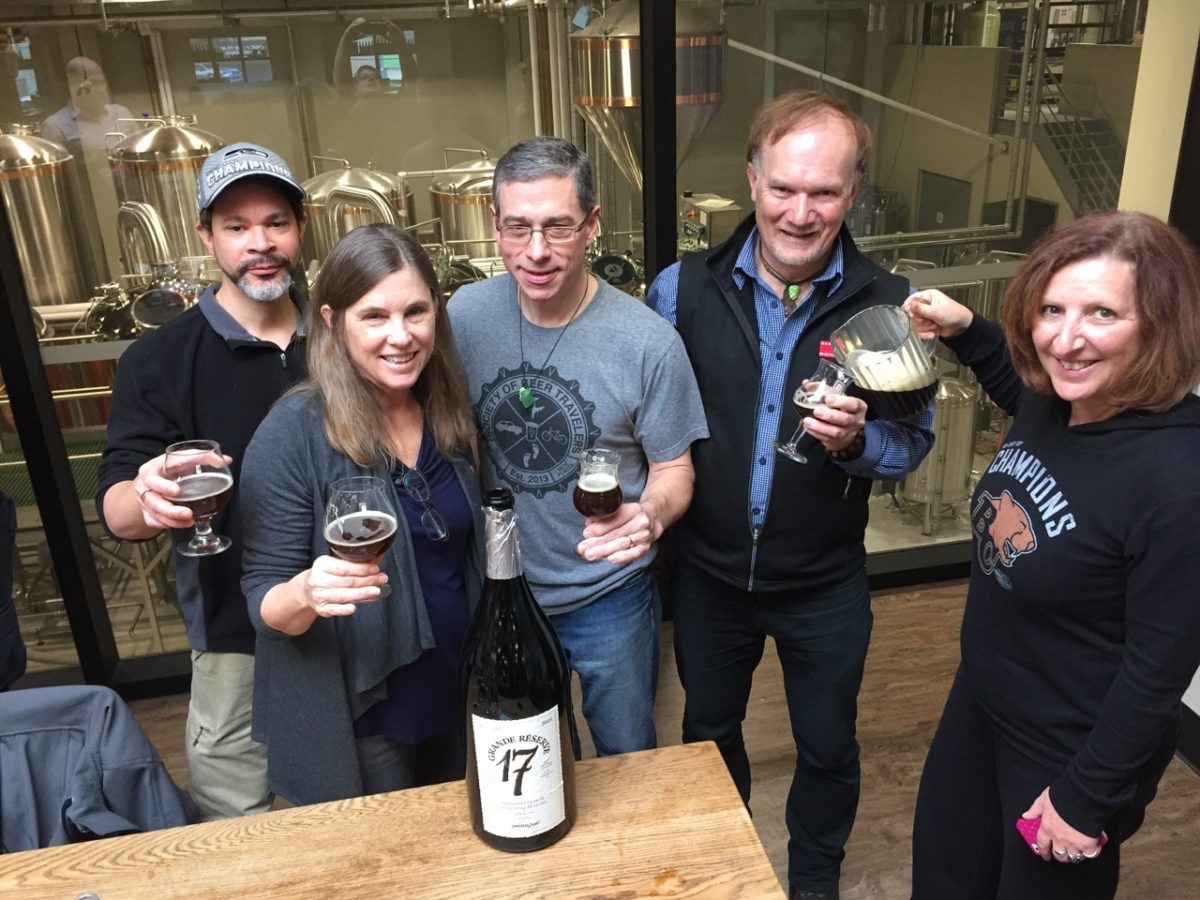 On January 20th, BCATW board members Mari Kane and Baila Lazarus were invited to the BC Beer Writers Meetup to speak about WordPress and BCATW membership. The event was, of course, held at Big Rock Brewery. BCATW member and Beer Writers member, Brian K Smith also spoke about his experiences covering the Chinese beer industry. The Meetup was hosted by BCATW member Dave Smith. After the presentations, Rick Green, another BCATW member, brought in a 6 liter bottle of Unibroue Grande Reserve 17 – which Dave had won in Rick's blog contest – and poured it for the 20 or so beer lovers.
Mmmm, beer!
Upcoming Meetups
BCTW Meetup
What the Latin American Travel Concept Can Do for You
Wednesday, February 1, 2017 –  7:00 PM – TONIGHT!
Big Rock Urban Eatery 310 West 4th Ave, Upstairs in the Conference Room This Event Has Passed
Have you explored Latin America lately? If not, you should learn about the Latin American Travel Concept (LATC) from Sandra Sallovitz of Destinos Enterprises .
LATC is a Network formed by some of the best Latin American Professionals of the Travel Industry in order to sell Latin America as a SINGLE PRODUCT.
As the official representative of the LATC association – which comprises 7 wholesale operators from the countries: Argentina, Bolivia, Brazil, Chile, Colombia, Ecuador, Peru – Sallovitz will walk you through the ways travel writers can work with this important new association.
About Sandra 
A long time BCATW industry member, Sandra Sallovitz could not be more sought after for her ability to communicate, sell, promote and exhibit, but also for her warm personality, unity and generosity.
Since 1990, she has worked in large companies in several Canadian cities, with consolidators, wholesalers and airline representatives, until the time came to manage her own Destination Management company, Destinos Enterprises focusing on Latin American destinations.
From 2006 to 2016, Sandra managed Aerolineas Argentinas for all of Canada.  She also works as a Business Development Manager with the travel data company, Anjuna, anew startup disrupting the airline services industry, providing sales and marketing services to 9 airlines, in the Caribbean and Latin America.
RSVP this minute! The Meetup is tonight!
WordPress Workshop
Wednesday, February 8, 2017 – 7:00 PM
Big Rock Urban Eatery 310 West 4th Ave, Vancouver   Upstairs in the conference room
$10.00
/per person
Do you want to sell stuff on your WordPress site? If so, the best way to sell online is by using WooCommerce. This is your chance to learn how to use it.
WooCommerce is an open source e-commerce plugin designed for small to large-sized online merchants using WordPress. Since its launch in 2011, WooCommerce has become the most popular eCommerce platform on the web.
Giving us a tour of WooCommerce functionality is Curtis McHale, a freelance WordPress developer who has worked and spoken extensively about the plugin.
Among the things he'll cover include:
1. Basic eCommerce security (SSL, PCI)
2. A word on taxes
3. Terms of Service and Privacy Policy requirements
4. Basic WooCommerce setup with recommended plugins
About Curtis
Curtis McHale has been building WordPress sites since 2007, and he started his freelance business a bit more than 6 years ago. His background includes full-stack marketing, including email campaigns, SEO, analytics, and the like.
Curtis is also business coach, helping people move to business on their own. He is very intentional about his work and emphasizes focus, whether he's coding or biking.
"Done laid around, done stayed around,
This old town too long,
And it seems like I've gotta travel on."
– Bob Dylan