President's Message
I'm happy to announce that two members of the BC Association of Travel Writers will be starting 2017 with a media trip to Mexico. My goal for the new year is to ensure I can announce that kind of news in every newsletter each month. With more members joining and more outreach into the travel industry, we should be able to garner enough media invitations and story assignments to fill the year. For those who are new to the travel writing genre, we'll have plenty of Meetups and other activities that will serve to introduce you to the industry and provide strategies for getting published.
Always keep in mind, though, that you'll get out of the organization what you put into it – participating in Meetup sessions; stepping up to provide some education for new writers; helping out with the symposium committee; or sharing information about travel media trips are ways to generate good travel karma for everyone.
Here's to a great 2017 with new discoveries in foreign lands and suitcases piled high on sidewalks.
– Baila Lazarus, President
Renew Your Dues
Happy New Year, fellow BCATW Members!
Your 2017 membership fees are due by January 22, 2017. Please remit soon!
Using Paypal:
Media $75.00 ($72 plus $3 PayPal fee)
Industry $120
By cheque payable to BCATW and mailed to:
BCATW c/o K. Cullen
1153 56 Street, PO Box 19029
Delta, BC   V4L 2P8
I will be printing new press cards at the beginning of February. If you'd like to update your headshot, please send me the highest quality jpeg possible, at least 600 px. 
Thanks!
– Karoline Cullen, Treasurer
BCATW Holiday Dinner
On December 7th, 15 BCTW Meetup Members and spouses gathered for an informal holiday dinner at Big Rock Brewery. After a cocktail hour playing What's My Destination and watching BCATW member travel videos, we tucked into dinners of fish and chips, lamb shanks, pizza, and their famous tacos.
Post dinner, we played several rounds of Cards Against Humanity. It was a fun and cozy evening and we hope to do it again next year.
---
New Member Spotlight: Taylore Daniel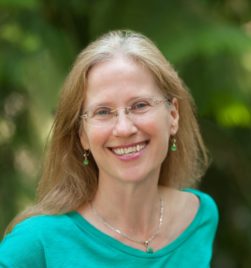 Taylore Daniel has traveled through thirty countries over five continents and visited over 300 villages, towns and cities.
Taylore is the author of the upcoming book "Travel and Retire Abroad." She is also re-releasing "Spain to Egypt: A Grand Tour around the Mediterranean." This book was based on her solo travels through North Africa, Southern Europe and the Middle East visiting ancient ruins and historic monuments.
Meet Taylore at the upcoming Trip Night Meetup, January 4th, where she'll discuss Mediterranean Destinations
---
Media Member News
Travel Thru History welcomes Robert Sheer as the new webmaster starting in January. Feel free to submit. Check content and submission guidelines at TravelThruHistory.com. Cheers from Ruth Kozak, editor/publisher.
In search of the true meaning of Christmas, luxury fashion and travel writer Edward Quan discovers the Lights of Christmas Festival in Stanwood, WA. Located on the shores of Port Susan across from Camamo Island, this 50-acre summer camp and conference centre is decked out with over one million Christmas lights that draw over 66,000 visitors each holiday season. Offering up animated Christmas scenes, train rides for the kids, and live stage dinner theater. Onsite cottages with breakfast buffet are available made this the perfect weekend holiday getaway. Read more at: Style Drama: Dazzling Displays Light up the Night at the Lights of Christmas Festival.
Irene Butler's article "Christmas with the Penguins in Antarctica" appeared in December issues of newspapers affiliated with Travel Writers Tales: Kamloops This Week, Vernon Morning Star, The Delta Optimist…and on the Travel Writers Tales website. As a contributing writer, my thanks to Jane Cassie and Margaret Deefholts, Co-owners/Editors of Travel Writers Tales. 
Upcoming Meetups
Trip Night features BCATW members giving 10-minute multi-media presentations about their favorite or most recent trip. Come and hear about fabulous travel destinations and get tips about covering them journalistically.
Our lineup includes:
Fabiano Piraino – Libya
Jeanne Walsh – The Balkins
Taylore Daniel – Mediterranean Destinations
Baila Lazarus – Cuba
Mahara Sinclaire – India
Brian K Smith – China
At this Meetup, you will:
– learn about the food, culture and history of each country
– get to ask specific questions about how and where the stories were published
– have a chance to mingle with travel writers to get travel tips
– spend a fun social evening out
RSVP now! As always, BCATW members are FREE!
Would you like to learn how to change the look of your WordPress site without the help of a developer?
WordPress Workshop is happy to present Krisztina Kun of Kun Studios to show us how to make customizations for almost any desired appearance.
With just a few of these tricks under your belt, you can easily customize your site.
Among the tips she'll share:
• Basics of CSS
• Whys and Hows of Child Themes
• Using Developer Tools and Edit CSS
• What WordPress Customizer can do
• Drag and Drop themes and how to pick a good one
• Testing Customizations
About Krisztina
Krisztina Kun is a graphic designer and web developer with over 15 years experience in communications and community engagement. She studied Communication and Design at Emily Carr University of Art + Design, Front-end Web Development at HackerYou, and Photography at Langara College. She is unionized with Unifor and a member of the Society of Graphic Designers of Canada.
If you would like to start the new year learning how to make those desired customizations to your site, RSVP now!
HAPPY NEW YEAR EVERYBODY!!!!