Jett & Kathryn Britnell
Jett & Kathryn Britnell are internationally published travel writers, professional award-winning photographers, explorers, scuba divers, ocean advocates and speakers who pursue travel and lifestyle assignments focused around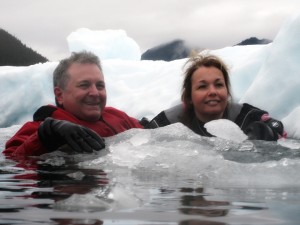 scuba diving adventures, exploration, lifestyle and adventure tourism. Thier publishing credits include, The Globe & Mail, British Columbia Magazine, Matador Network, Photo Comment, Alert Diver, Diver Magazine, Scuba & H2O Adventure, Sport Diver, Travel Thru History and numerous other outlets. Jett's photography has graced the covers of magazines over 57 times. The Britnell's are both skilled public speakers who have made presentations on dive travel, exploration, conservation, destinations, photography seminars and workshops. Their photojournalism work has taken them to England, France, Italy, Austria, Germany, Switzerland, the Maldives, Fiji, Indonesia, Palau, Truk Lagoon, Ponape, Vanuatu, New Caledonia, Cook Islands, Hawaii, Cozumel, Baja, Bonaire, Guadeloupe, Martinique, Puerto Rico, The Bahamas, Turks & Caicos, The Philippines, Panama, Greece, Turkey, and Alaska to name a few.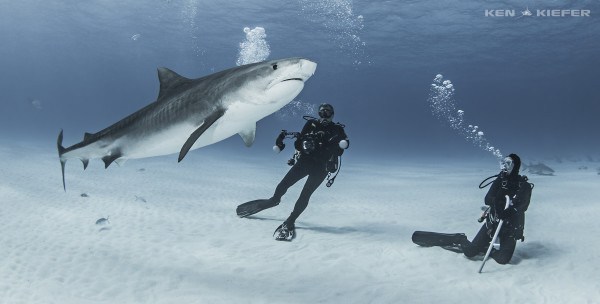 "Dedicated to the advancement of field research and the ideal that it is vital to preserve
the instinct to explore."

Both Kathryn and Jett are Fellows in the exclusive and world renowned Explorers Club, the prestigious Royal Geographical Society in London, and Fellows of The Royal Canadian Geographical Society. Jett is also serving a two-year term as Regional Director, BC/Yukon, Canadian Chapter, The Explorers Club and a voting member of the Executive in the Explorers Club's Canadian Chapter. He is also a member of the Ocean Artists Society, a unique alliance of the world's top marine life artists, painters, sculptors, photographers, filmmakers, and writers, who use their talents to foster an interest in the ocean arts and marine-life issues.
Underwater | Wildlife | Travel | Exploration

Former Memberships & Affiliations
Both Jett & Kathryn are former members of International Food, Wine & Travel Writers Association and Jett is a past member of the Professional Writers of Canada and the Professional Photographers of Canada (nationally accredited in Underwater, Travel and Editorial Illustration)
Editorial and Photography Samples Can Be Viewed On Their Websites:
     Websites: www.thirdageexpeditions.com
E-mail: info@nullthirdageexpeditions.com