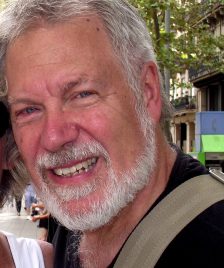 I am a former television journalist trained to write copy for newsmagazines and documentaries. In 2011 I started writing  articles to complement my TV work and today I'm a regular contributor to a host of local, regional and national publications. My work has appeared in BC Living, Vancouver magazine, This magazine, Salt, Reel West, YAM magazine, Westworld, Galleries West, Offbeat Travel and Great Escapes.
I am quick, thorough and write for my audience whether it's a factual nuts-and-bolts service piece or an impressionistic, first-person perspective.  Breezy or academic; I can do both.
Thanks to the networks I've travelled extensively throughout Canada and the United States. The rest of the world has been on my own dime.
I'm nosy, analytical and persistent. I like cultural and historical stories. Moose Jaw's tunnels would be an example. Or BC's ghost towns. Anything dealing with transportation is ideal. I especially like using art works or architecture to frame a destination, for example using the architecture of Charles Rennie Mackintosh to take us on a tour of Glasgow (see below). I'm a big fan of the observational writing of Bill Bryson and his sense of humour.
I aim to be clean, clear and concise in my writing and I feel equally at home in print or online. I'm also a photographer (check out my flickr page) and I always send photos or video along with my text whenever possible.
Samples:
A Priscilla, Queen of the Desert Pilgrimage in the Australian Outback
Artist-Designer Combos Give Skwachays Lodge a Makeover
Exploring Mackintosh's Glasgow
Toledo Spain Embraces its Medieval Past
Contacts: