President's message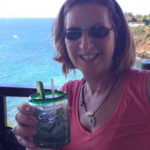 Welcome to sunny July!
BCATW activities have slowed down a bit over the summer – our Meetups will start again in the fall – but our members, partners and interested parties are still active as you can see by this month's newsletter.
– Baila Lazarus, BCATW President
One CMG Membership Left
There is one more chance to take advantage of a new benefit to BCATW members who currently make all or part of their income from freelance writing. The Canadian Media Guild Freelance Branch is offering the BCATW five free year-long memberships, each with a $150 value, and there is ONE left. CMG Freelance is a union designed specifically to help people who are trying to make a living in an economy that increasingly relies on workers in the creative industries who are self-employed. Membership comes with a long list of benefits, including a personal account with Lynda.com (a software training portal), access to non-profit health-care benefits, advice on contracts and copyright, professional development workshops and webinars, dedicated email listserv sharing info and gigs, and more.
For a list of the benefits and to find out what CMG Freelance is all about, visit cmgfreelance.ca/en/member-support-package. If you are interested, send an email with the subject line: "BCATW Canadian Media Guild" offer to baila@nullshaw.ca. This collaboration represents what we hope will be the first of several partnerships that the BCATW can leverage to bring added benefits to BCATW members.
Mentorship starting in the fall
The BCATW board is now working out the specific guidelines for our mentorship program. This project matches those who are looking for help with their media skills, such as writing or pitching stories, with experienced members who would provide approx. two hours of mentorship per month over a six-month period. If you are interested in getting this training or would like to give back by helping a fellow member, please email me with "Mentorship program" in the subject line.
Media Member News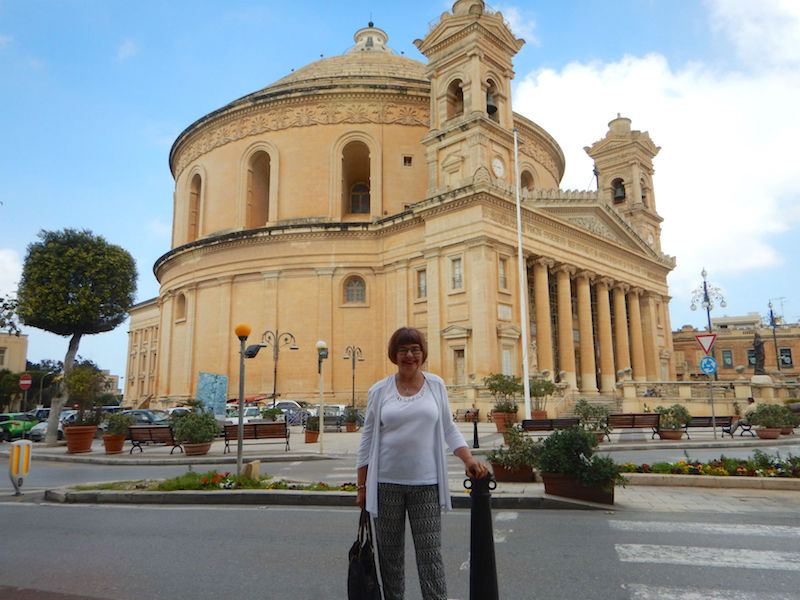 Darlene Foster
is enjoying the hot sunny weather in
Spain
and is having fun showing overseas guests around the country. Her article,
The Many Marvels of Malta
, has been published in
Travels Thru History
. Darlene will be back in Vancouver to launch her latest book,
Amanda in New Mexico: Ghosts in the Wind
on September 2nd, at
Albany Books
from 1:00 – 3:00 pm. Drop in and say hello as she would love to see her fellow BCATW members.
Julie H. Ferguson is moving to Penticton in mid-August and will be almost retired by the time she arrives. The only revenue stream she plans to retain is her travel writing and photography because she has several assignments booked for her major trips in 2017 and 2018. Julie wants to be closer to her kids and granddaughter who abandoned New West for the south Okanagan last Christmas. Wine, food, and golf will also feature significantly in her new life.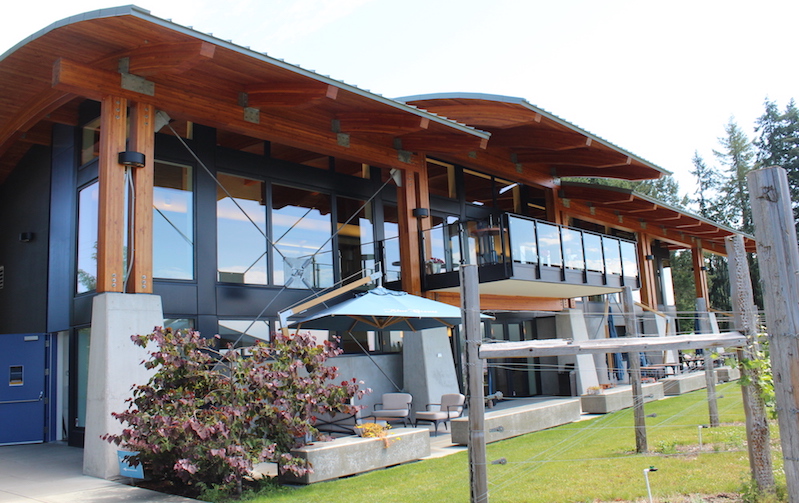 Baila Lazarus took a trip to Vancouver Island in June to check out the newly renovated Villa Ayrie. Formerly the Relais & Chteâux hotel Aerie, the site was bought by the GAIN Automotive Group, which uses it to provide accommodations for those attending their auto circuit activities on the Island. Baila plans to return and jump into a Porsche to take a spin around the GAIN track near Duncan.
On the same trip, Baila was awed by the stunning new tasting room at Blue Grouse Winery. The architectural features include a beautiful swooping glu-lam ceiling, reflective of the shape of a grouse's head, and inside a roll-away bar enables long-table dinners, providing a fabulous venue for corporate meetings, weddings or other events. Blue Grouse has been winning awards for its new Quill branding, as well as its wines. Baila says a glass of pinot noir with a plate of charcuterie on the terrace overlooking the vineyard was well-worth the long commute from Vancouver.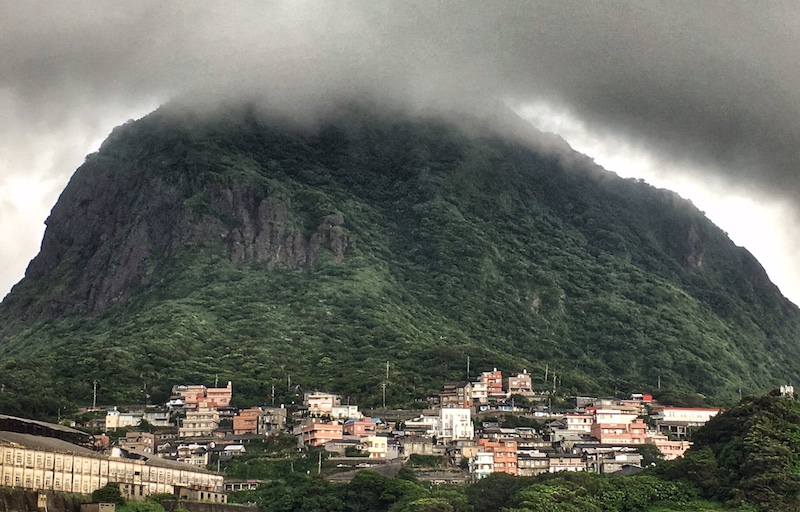 Brian K. Smith has had a busy launch from Spring into Summer. In May Brian won an instant prize for a 5 day/3 nights trip to Taipei, Taiwan. Contestants were asked to bring a passport and packed suitcase to the event and if chosen – a limo waited on the street ready to wisk away all 6 winners with a guest of their choice. It was all very surreal, and almost a full 24 hours was spent on a 747 jet during the 5 days. The experience in Taipei was excellent from the hotel (including a breakfast buffet) to the food night markets and an all day guided van tour. Brian even managed to explore some craft brewpubs, including a brewery tour in the little spare time that was available.
Which segues into the Summer 2017 issue of What's Brewing Magazine where Brian has a story on "Gulf Island Hopping on a Hybrid Bike". This a jounal of a 7 days tripping around the 5 Southern Gulf Islands hunting for craft beer and experiencing the local culture and hospitality.
In June, Brian received confirmation that he has qualified to be a participant in the Pingyao International Photography Exhibition in China this coming September. This is one of the world's largest photographic exhibitions. Brian will be premiering his "Face Behind The Mask" photographic display of the First Nation artist of the British Columbia coast with a display of 25 fine art prints. This is Brian's second time to participate in PIP. His first time was an 48 print display of life/culture in Vancouver in 2015.
Industry Member News
Bestway Tours & Safaris is offering a discount on a selection of the world's most unique and memorable adventures by rail. BCATW members can save up to US$ 1000 on select private train journeys until July 15, 2017. Please contact bestway@nullbestway.com for further information.
To browse Bestway's full selection of private train journeys, including voyages that venture through the stunning wilderness of Namibia, follow the route of the historic Silk Road through Central Asia, or offer a thrilling transcontinental journey across Russian Siberia, visit bestway.com/train-journeys.
BCATW Meetups
BCATW Meetups will begin again in September and we are currently busy creating a Fall lineup. If you would like to present at a Meetup, please contact BCATW at info@nullbcatw.org.
Thanks and see you in September!