BCATW 2017 Symposium Wrap-up
On April 30th we reached another milestone with our annual symposium. Around 50 people attended our BCATW 2017 Symposium themed Luxury Travel – Writing in Style.
I would like to take the time to properly thank: all BCATW Board Members who worked so hard for this event to happen; and all participants who shared their time during a pleasant and informative day at the Firefighter Banquet Hall in Burnaby. Thank you all for the contributions and for your time.
It is true that for many of us Luxury Travel may be in some way……unattainable. First class flight and hotel experiences, extravagant and privileged experiences. But this symposium was a great opportunity for us to learn about new trends in luxury travel. BCATW's member Melanie Ferguson perfectly described in a recent post, as a reflection on the words of our symposium keynote speaker Katherine Brodsky: the ultimate in luxury is defined by Exclusivity, Personalization, and Services, joined by Transcendence, and Engagement.
We hope you enjoyed this event as much as we did. And that you walked away with great new knowledge and ideas that will contribute to your travel writing. And stay tuned for announcements on our BCATW 2018 Symposium. We will soon start working on the details for your next year's event.
Thank you for coming!
– Fabiano Piraino
More BCATW 2017 photos are at Flickr!
Media Member News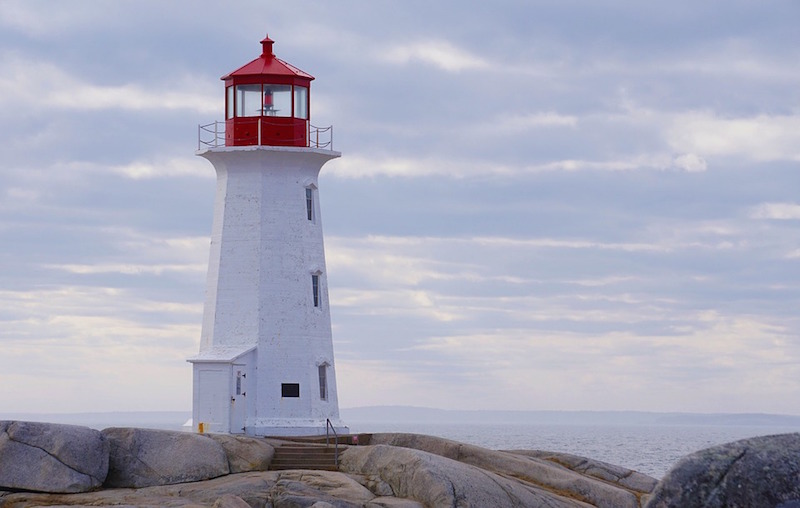 Jami Savage and her family have partnered with Parks Canada in celebration on Canada's 150th and are heading out on June 23rd to the East Coast! They will be doing a 15 day road trip through the maritimes, Glamping and staying mostly in National Parks. One of the highlights they are most looking forward to is spending Canada Day in the Fortress of Louisbourg where they will take part in the Canada Day ceremony and fire off celebratory cannons! Follow along Jami's adventure on Facebook, Instagram, and Twitter at @FamTravelWriter
In May,
Jett and Kathryn Britnell
traveled to southern Greece to spend one week aboard a gulet (Turkish pronunciation) which is a traditional design of a two-masted, or three-masted wooden sailing vessel. Luxuriously appointed, these vessels do what is called "Blue Cruising" in the Southern Aegean visiting ports in both Turkey and Greece.
Mirya Yachting
 arranges these sailing itineraries for Turkey, Greece & Croatia.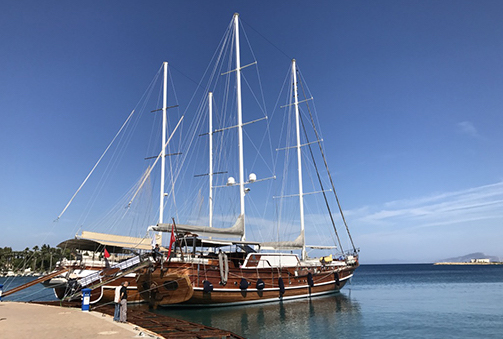 May will also go done as a memorable month for Jett as he was named a Fellow in the prestigious Royal Geographical Society (with the Institute of British Geographers) in London. The Royal Geographical Society has a storied history of supporting many famous British explorers and expeditions, including those of, Sir Charles Darwin, legendary African explorer Dr. David Livingstone, Sir Ernest Shackleton, Sir Robert Scott (Scott of the Antarctic), Arctic explorer Sir John Franklin, and mountaineer Sir Edmund Hillary to name a few. Among many other notable explorers and geographers, current fellows also include Michael Palin (Yes, that Michael Palin) who was the president of the RGS from 2009 to 2012. Fellowship in the Royal Geographical Society (FRGS) is granted to those who can demonstrate evidence of his or her own work and academic publications in the field of geography and closely related subjects such as international development and climate change. Fellows in the RGS may use the post-nominal designation FRGS after their names. Since 1912, the Royal Geographical Society and its historical archives have been headquartered at Lowther Lodge, a Victorian Queen Anne style house built between 1872 and 1875 that faces Hyde Park in South Kensington, London, England.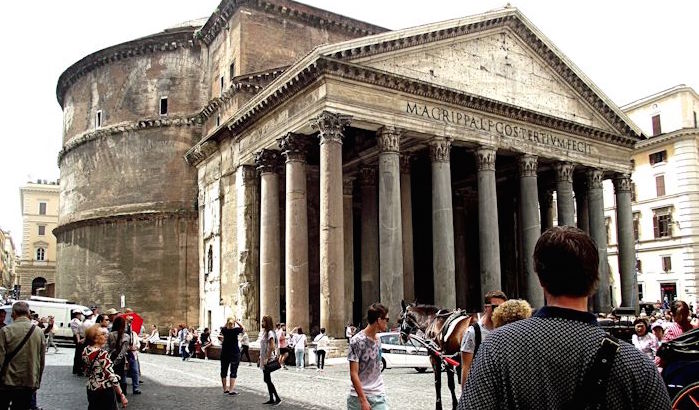 John Thomson's latest travel story, Roman Holiday, appears in the June edition of Senior Living magazine. "It was a lot of fun channeling my inner Gregory Peck and Audrey Hepburn," he says of the movie "Roman Holiday" which figures prominently in the story. Unlike Gregory though, John didn't get a chance to ride a Vespa around town. And yes, Rome is crowded with affluent tourists. So much for Italy's economic woes.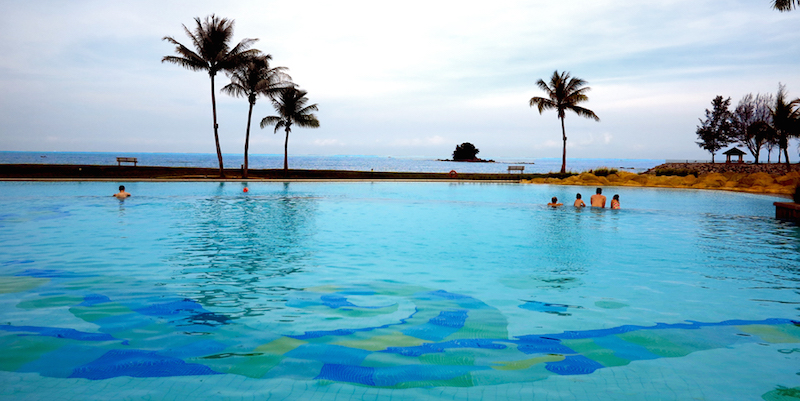 Rick Neal has had an article published in travel thru history on the vibrant Ecuadorian highland town of Otavalo, which hosts one of the largest outdoor markets in the Americas each weekend.
Ruth Kozak announces the launch of her second SHADOW OF THE LION novel THE FIELDS OF HADES on June 20 at the Kitsilano Library. 7 pm.  Ruth will also have a table at the Hellenic tent on Greek Days June 25 displaying her two novels as well as her travel ebook ATHENS AND BEYOND.
Industry Member News
Summer is around the corner and the big red and white tents are already up in Vancouver's Vanier Park! Bard on the Beach Shakespeare Festival's 28th season opens next week and runs from June 1 to September 23, 2017, performed against a spectacular backdrop of mountains, sea and sky. Featuring four Shakespeare plays plus a short-run contemporary drama; together they will take audiences from ancient Greece to modern-day Venice and Vancouver.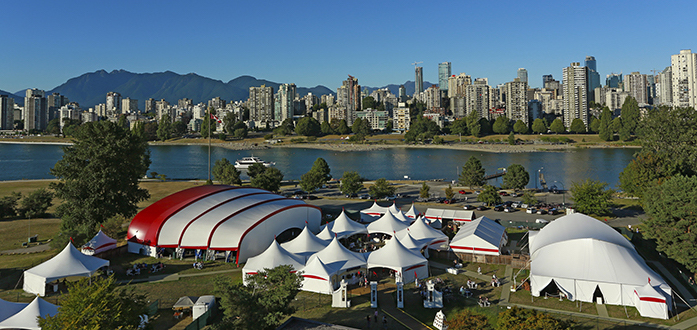 The stylish romantic comedy Much Ado About Nothing opens the season on the BMO Mainstage. It plays in repertory with a classic staging of The Winter's Tale, a moving and magical period drama. On the Howard Family Stage, the thought-provoking classic, The Merchant of Venice, alternates with a light-hearted romantic drama, The Two Gentlemen of Verona, along with a limited run in September of Shylock.Tickets and information: bardonthebeach.org or 604-739-0559.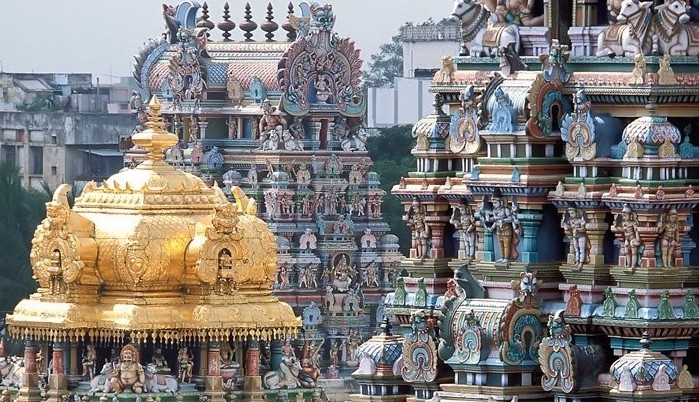 Bestway Tours & Safaris has just announced an all-new cultural tour of India led by noted Indian art expert Stephen Inglis, who served as a director at the Canadian Museum of Civilization (now History) for over two decades. "Experience the Arts & Artisans of South India" will explore India's historic art and architecture with lectures and guidance from Inglis himself. Travelers will experience Kanchipuram, a town famous for its silk weavers that boasts over 60,000 looms, visit one of the finest bronze collections in the world at Tamil Nadu State Museum, meet people from around the globe at Auroville colony, tour the majestic Meenakshi Temple in Madurai and much more.
This small group journey (max. 20 participants) starts February 15, 2018, from Chennai in South India. Find out more at bestway.com. Special discounts are available for BCATW members. Please contact bestway@nullbestway.com for details.
Upcoming Meetups
No Meetups planned. If you want to speak to a group of travel writers, please email info@nullbcatw.org