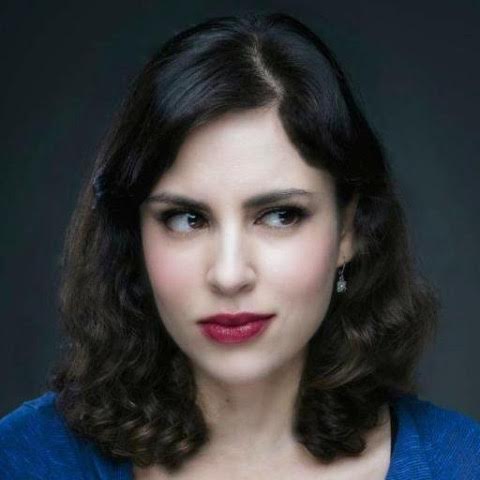 The BCATW is pleased to announce the keynote speaker for our April 30th Travel Writing Symposium: Katherine Brodsky.
Katherine is a freelance writer who has an obsession with travel and have written about it for publications such as AFAR, DreamScapes Magazine, Montecristo Magazine, TraveLife, Travel Intelligence, and Viator — covering destinations ranging from Paris, St. Bath's and Queensland,, to Charleston and Nashville.
She has also served for several years as the editor of BonjourParis.com, one of the oldest and most popular destinations for stories related to France travel and lifestyle.  She has also written extensively on entertainment, lifestyle, and tech for the likes of The Washington Post, The Guardian, Esquire, Variety, Entertainment Weekly, Playboy, Mashable, NYLON, A.V. Club, Paste Magazine, Vulture, Elle Canada, FLARE, and Chatelaine. 
Sometimes she even finds ways to combine cinema with travel.
For her stories, Katherine has had a chance to interview a diverse range of intriguing personalities, including Oscar, Emmy, Tony, Pulitzer, and Nobel prize winners.
Some of these notables include Dick Van Dyke, Michael Douglas, Richard Dreyfuss, Sam Rockwell, Melissa Leo, Bryan Cranston, David Duchovny, Sir Ian McKellen, Willem Dafoe, Carl Reiner, Tom Hiddleston, Josh Brolin, Emily Blunt, Alan Cumming, Kiefer Sutherland, John Leguizamo, Tony Kushner, Xavier Dolan, John Patrick Shanley, Kevin Kline, Catherine Keener, Sutton Foster, Simon Pegg, Josh Hutcherson, Ethan Hawke, and even the Dalai Lama – just to 'name drop' a few.
She's also an instructor of a genre writing class as part of Simon Fraser University Continuing Education Certificate Program in New Media Journalism.
You can follow Katherine on Twitter and LinkedIn and Like her on Facebook.
Register for BCATW 2017
The registration fee includes coffee and rolls, lunch, snacks, prizes, and entrance to our after party.
Early-bird rates of $65 for BCATW members has been extended to April 7th!
Afterward, the admission fee is $80 for members and $90 for non-members.
If you qualify, please join BCATW and get the member rate!
Register Now!