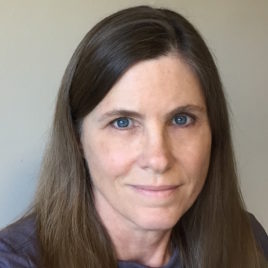 Mari Kane is a writer, blogger and WordPress web designer who lives in Vancouver with her husband and cat.
She writes about travel, food, wine, beer, cannabis, business, and sometimes, jazz.
Mari's interest in fine wine was first sparked while working as a professional photographer in San Francisco, shooting cover stories for Wine Spectator magazine.
Between 1993 and 2004 she worked in many Sonoma County wineries, the stories from which she has compiled into a memoir, Mouthfeel: Confessions of a Wine Slut.
She's just finished a novel that takes place in BC's Okanagan Valley called Paper World.
In addition to blogging about blogging and designing WordPress sites, Mari also tutors users about using WordPress.
Mari has served as the Communications Director and Meetup Organizer for BCATW since 2013.
Most recently, Mari has written about food and wine for Edible Vancouver and Wine Country.
Contact Mari
Email her at marikane@nullmarikane.com
Mari's Recent Clips
Hemp Seed: High Protein That Won't Make You High – Edible Vancouver
Stocked Up: Pitching for Change at Vancouver Soup – Edible Vancouver 
A Taste of Gastown's Past: A Vancouver Food Tour with a Side of History – Edible Vancouver
The Modern Hemp Industry Comes of Age – Hemp Biz Journal
The Great BC Zinfandel Roundup – Edible Vancouver & Wine Country
The Wine Weed Connection – Freedom Leaf
Growing More Than Grapes In The Vineyard: How working in wine saved Judy Kingston's life – Wine Enthusiast
Revisiting the Bay of Pigs Invasion – Offbeat Travel
Mari's Photos
Read Mari's Blogs
marikane.com
tastingroomconfidential.com
blogsitestudio.com
mouthfeelbook.com
Follow Mari
Twitter
Google+
Facebook Mari Kane
Facebook Blogsite-Studio
YouTube winetalker
YouTube wordpresser
Flickr
Pinterest

Watch Mari's Travel Videos