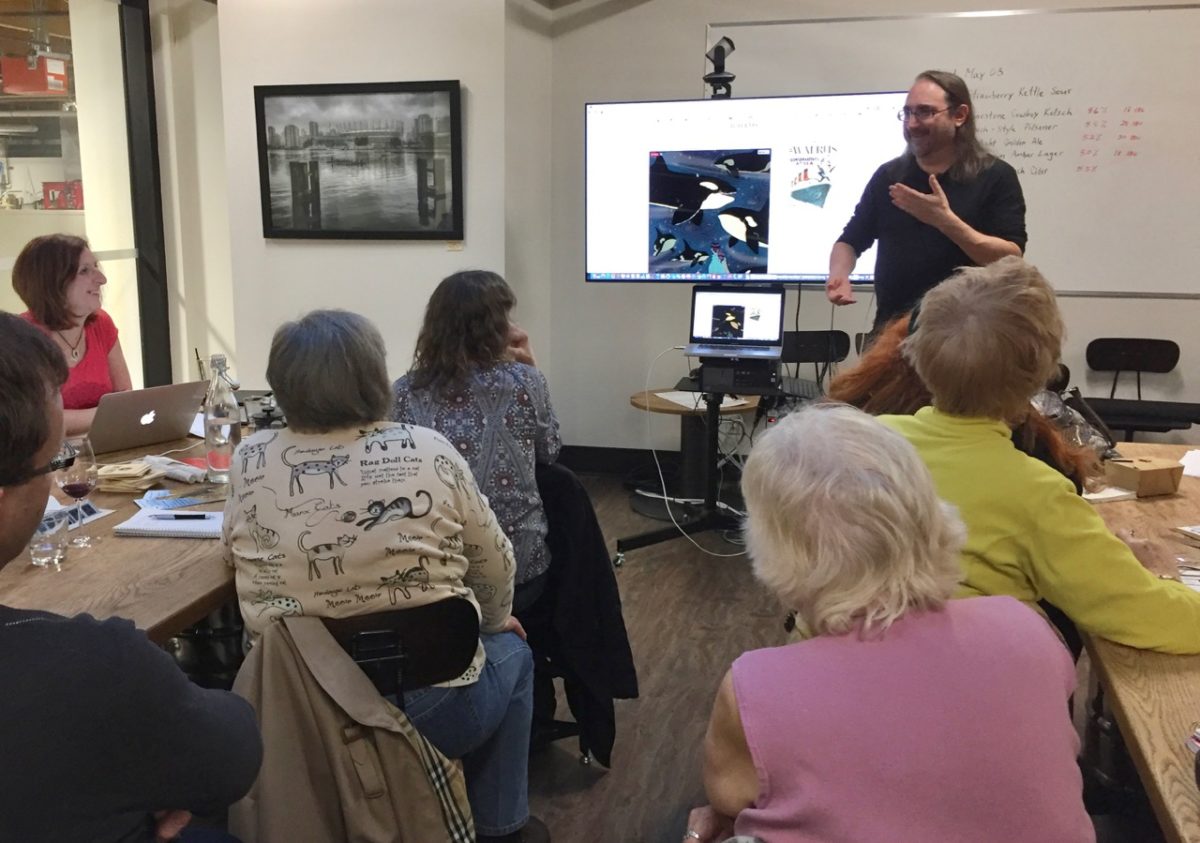 What do you do with a whale of a tale no one wants to hear?  Freelance writer and author of The Whale Who Changed the World, Mark Leiren-Young, knows all too well the challenges of marketing to multiple forms of media.  This was the topic of the BCTW Meetup held on May 3, 2017 at the Big Rock Urban Brewery.
While on assignment for Maclean's magazine in 1996, Mark became aware of the story of Moby Doll, the first killer whale in captivity.  Over the next 20 years, he became admittedly obsessed with exposing to the world how a whale that was supposed to be no more than a model managed to capture the public's imagination, changing attitudes towards what were once considered fierce killers and paving the way for the save-the-whales movement.
Marketing to Multiple Mediums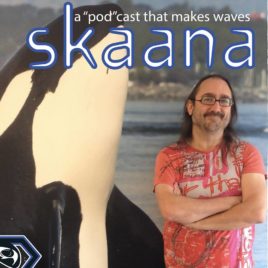 Mark spent years pitching to an uninterested media, repeatedly told no one cared about the story of a whale.  Pitch after pitch was rejected, revised, submitted and rejected again.  Magazines, radio, television and book publishers all turned their backs until the movie Blackfish was released and stories about orca were suddenly relevant.  The Walrus magazine was the first to take interest and Moby Doll is now the subject of both a book, a radio podcast on CBC Ideas and a documentary.
The story of Moby Doll and Mark's passion for bringing it to the world over-shadowed the "how-to" portion of the evening as participants asked question after question about Mark's experiences chasing his "white whale".  There were, however, takeaways from his tireless endeavours, particularly for newer writers:
Don't limit yourself to one form of media – the same story can be told multiple ways
Understand the media's needs when tailoring your pitch – ie. television will be interested in the type of video footage available, radio will want quality audio
Expand your skill sets to increase your options – eg. podcasting and videos
If at first you don't succeed, adjust your pitch and try again
Timing matters
Find a champion – sometimes it only takes one person in the industry to go to bat for you
It took Mark 20 years to bring his story to the world.  While most of us may not be that persistent, his success can be our inspiration the next time that rejection email hits the in-box.
---
Hey! BC Travel Writers Meetup is presenting a special screening of Roberta Staley's new documentary film, Mightier Than the Sword, about women journalists in Afghanistan, on May 30th at 7pm.