Register for the BCATW 2014 Symposium, The Taste of Travel, May 17th at River Rock Casino Resort.
Everything is coming together for this year's symposium, all about food and drinks.
We have an awesome keynote speaker, Lauren Mowery, who is putting together an exciting presentation on eating and drinking around the world.
There is a high-end panel of industry leaders – Percy von Lipinski, travel guru; Eric Pateman – Restauranteur Edible Canada; Sonu Purhar – Vancouver Tourism; Jennifer Schell author and editor – ready to tell us how to promote and sell our culinary writing.
We'll have photographer Craig Minielly demonstrating the best techniques to photograph food and wine. We'll use our lunch as subject matter to practice our newly-learned techniques and then enter our favourite image in a photo contest to be announced later in the day. The contest will be judged by Beau Camera who will award the prizes.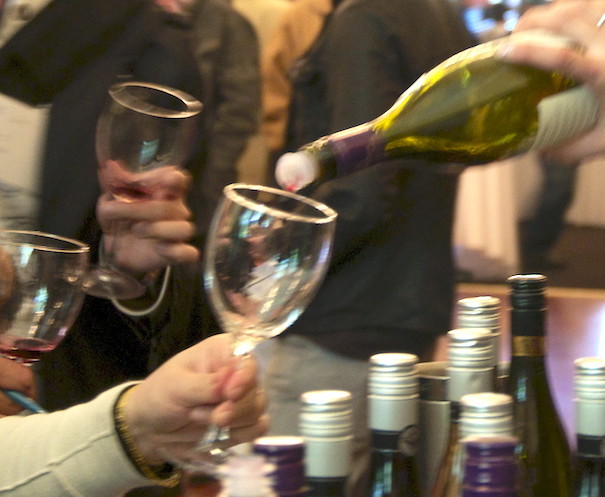 We have a bounty of cool prizes to give away, including bottles of wine, winery dinners, Tequila Festival tickets, and charcuterie gift baskets. With 22 prizes so far, you'll have about a 50% chance of winning something!
And finally, the day will be topped off with an exciting tasting with Kalala Winery, CC Jentschs Cellars, Serendipity Winery, Bomber Brewing and Odd Society Spirits who will talk while pouring about their bottles, their companies, and the regions they come from.
And if you are unfamiliar with the tasting process, you'll get a crash course in drinks descriptors as well as a guided How-to-Taste session.
After attending The Taste of Travel, you'll be well stocked with enough culinary and vinicultural knowledge to add eating and drinking to your travel writing right away!
So please register before May 11 at our event page. And if you have any friends interested in travel writing, please tell them about The Taste of Travel.
Use the above link for your Facebook, Linkedin, Google + pages.
Here is a sample tweet to send:
Register now for @bctravelwriters The Taste of Travel symposium May 17  @riverrockcasino at: bit.ly/1hsBNZm  #bcatw2014
Thanks and see you at the Symposium!

Member's News
Irene Butler's article "Riveting Relics and Ruins by the Sea of Galilee" (a.k.a. The Jesus Boat ) was an April feature in Travel Writers Tales and in the affiliated newspaper Vernon Morning Star, April 20th issue, pg B20 
Her Antigua and Tikal blogs are now on her website.
Irene and her husband Rick are busy planning their next adventure – a 9 month journey through 25 countries, to commence in July of this year!
Late-March and early-April were filled with getaways for Julie H. Ferguson — three in quick succession and sunshine. She spent four days on Galiano with a superb day spent on Mayne Island (see notes and images at Stamps in my Passport; a couple of days at Abbeymoore Manor in Victoria, a luxe B&B in the group of Historic Inns, while she renewed her ties with the Canadian Submarine Force and promoted the re-release of Through a Canadian Periscope for Canada's submarine centenary; and lastly a night in Whistler meeting with acclaimed author Margaret MacMillan, author of Paris 1919 and The War that Ended Peace: The Road to 1914, an instant bestseller. The three expeditions were focused on writing, though not all on travel writing, and held much meaning for Julie. She leaves at the end of May for five weeks of travel writing work in southern Ontario and is boning up on the Rideau and Trent-Severn Waterways cruises, as well as the food and wine scene in Prince Edward County. She welcomes any suggestions from those who have gone before. In April, Julie gave a presentation to Golden Ears Writers on Reaching Publication Readiness that was well-attended and scared a few participants!!
Ruth Kozak will be doing an in-home workshop on travel writing from May 7 to May 28 (Wednesday) $40 for 4 weeks 7 – 9 pm phone Ruth at 604-254-9711 or email her for more details. Ruth just presented a Basics of Travel Writing workshop at the New Westminster Lit Fest at Douglas College. She will also be teaching an all-day Memoir writing class at John Oliver (VSB Continuing Ed.) on May 10. Ruth just had one of her Egypt travel stories accepted by Travel Generation and another by EuropeUpClose and has published one on Travel Thru History under Culture "The Nubian Boatmen of the Nile". See Ruth's Egypt travel blogs at Travel Thru History 
Cherie Thiessen is not feeling well these days; she's devastated to be missing the upcoming River Rock symposium. Unfortunately a press trip cycling in Italy's Salento region had already been arranged, and while a close second to the BCATW extravaganza, it does not include all the great members of this great provincial travel writers' association. To ensure she could still handle the 50+ km days, she wheeled off on the Cowichan Valley trail from Sooke Lake Road to Lake Cowichan and back and was happy to report no problems. The Cowichan Valley trail, part of the Trans Canada Trail, and its magnificent restored Kinsol Trestle, will be the focus of her fall assignment with Explore Magazine. The Italy trip will appear in Victoria's Boulevard Magazine, with second rights sold to several other markets.
In addition, a story featuring Pender wood artist, Colin Hamilton, is in the current issue of Aqua Magazine and a destination Mill Bay feature appeared in the April issue of Pacific Yachting.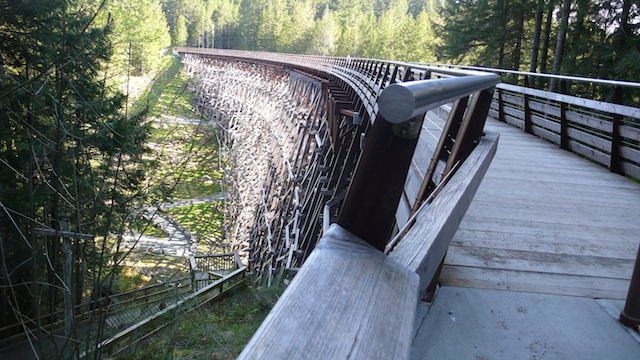 Darlene Foster will be signing her travel adventure books for children at Chapters in Richmond the evening of May 9, from 6:00 – 8:00 pm. She just returned from an amazing visit to Taos, New Mexico where she gathered material for another book.
"There is communion of more than our bodies when bread is broken and wine drunk."  – M.F.K. Fischer