The BCATW 2016 Travel Writing Symposium Wrap Up
President's message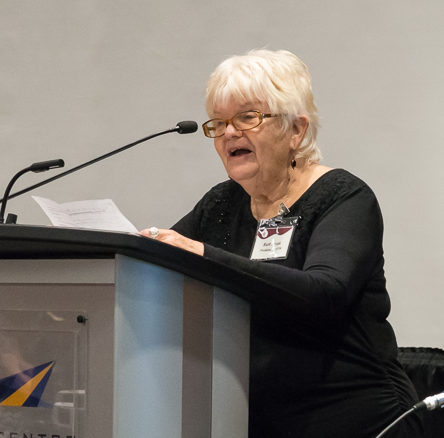 Greetings to all the BCATW members, associates, industry members and friends.  As president of the BCATW  I'd like to give a big thanks to our incredible symposium committee who put together one of the best we've ever had.  And thanks to all of you who attended.  This year's event, held at the Anvil Centre, New Westminster, featured key-note speaker Lucas Aykroyd who spoke about "Crafting Successful Stories."  On our theme of BC Travel, we welcomed several industry members and sponsors who had provided excellent door prizes.  The symposium also included a twitter contest, blog contest and a photo contest adjudicated by Peppa Martin. Bravo to all those who contributed and won prizes. 
One of the highlights of the day was the pitch sessions with four editors, giving attendees a chance to pitch story ideas. And after all the fun at the Anvil Centre was over, we met up across the street at the El Santo Restaurant for a time to chat and enjoy some delicious appies and drinks.
Thanks again to everyone who help put together this exciting event. 
We're already starting plans for next year, so if you are interested in participating, please contact any Board member or the BCATW Office
Here's to a great summer of fun and travel ahead!
Ruth Kozak, BCATW President
www.ruthkozak.com
Symposium Feedback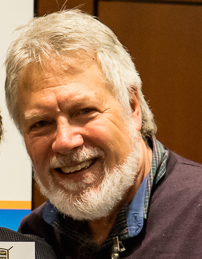 There was lots of feedback to BCATW's annual Symposium in New Westminster last month. Words like "awesome" ,"an excellent program" and "a great day" come to mind and I'm only quoting from three of the 33 feedback questionnaires that were turned in. Keynote speaker Lucas Aykroyd received lots of kudos as did the venue, the program and the one-on-one meetings with the editors that we tried for the first time this year. We received a clear mandate to repeat the pitch session next year.
I have to say Joan Boxall did a terrific job orchestrating the prize draws – over 30 prizes in all which she solicited from about 100 requests  – interspersing draws with sponsor spotlights. You looked great in that travel dress, Joan. And let's not forget she also brought eight new sponsors to the table, ably assisted by Maros Handzak who effectively closed the sponsor deals.
Kudos to Fabiano Maciel who fed delegates to the editor pitch sessions. Clipboard in hand, he marched everyone to their appointments with military precision. Kudos to Baila Lazarus for keeping the morning panel fresh and breezy and informative too. Kudos to Chris Millikan and Karoline Cullen for manning the registration desk and making sure everyone paid up (That is sooo important) Thanks to Yilin Wang, our countdown lady, who made sure our sponsors adhered to their five minute time limit and thanks to Ricky Shetty, and Baila too, for staying on top of the Twitter contest, feeding updates to the screen and shooting video too! You can now see Symposium images and videos. 
And last but not least, to my Co-Chair Mari Kane, who not only did a terrific job as the emcee but fired up the publicity and promotion machine well in advance of the event.
The after party at El Santo was icing on the cake. Or you might say, tapas on the table. The food was brilliant and the service was impeccable.
We're already thinking of next year. One major change? Folks told us they wanted a chance to move around and meet other writers. We're looking into that. Twister anyone?
John Thomson, Symposium Chair
Drawings Winners
Other winners:
Wild Rice Restaurant – Amy Stewart
Forbidden Vancouver Walking Tours – Jett Britnell
Gray Monk Wines – ?
Congrats to you all! We're looking forward to reading your stories and posts about your prizes!
Photo Contest Winners
PRO CATEGORY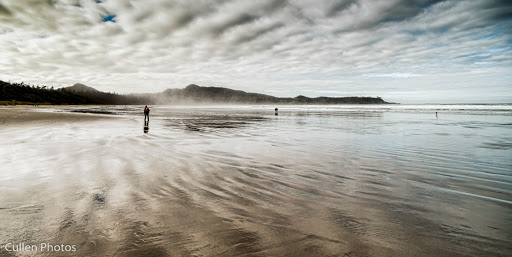 1st Place – Cox Bay – Karoline Cullen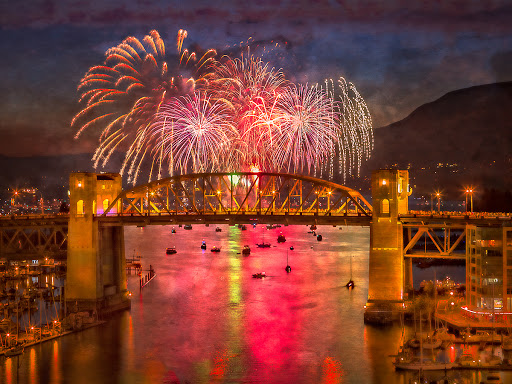 2nd Place – Celebration of Light – Brian K Smith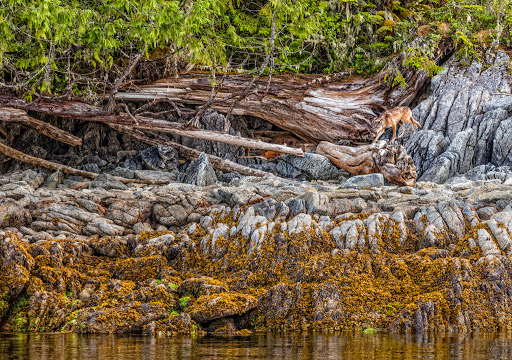 3rd Place – Coastal Wolf  – Karen Pacheco
WRITER CATEGORY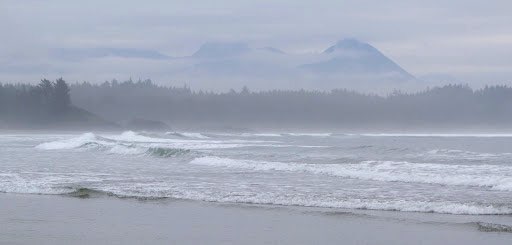 1st Place – Long Beach – Edward Quan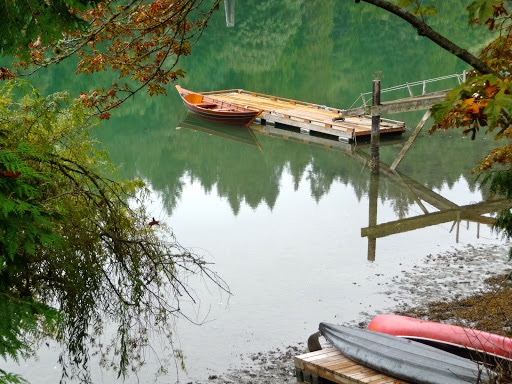 2nd Place – Galiano Dream – Chris Millikan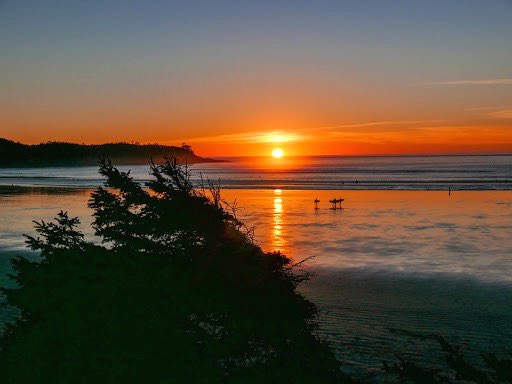 3rd Place – Sunset – Ariane Colenbrander
Twitter Contest Winners
Before Symposium – Baila Lazarus
During Symposium – Fabiano Maciel
The Photo, Twitter and Blog contest winners all receive tickets for SuperFly Ziplines in Whistler!
Congratulations to all our contest winners!
Blogging Contest
One more contest to go!
Attendees who blog about the conference, the Anvil Centre, and/or New Westminster can compete for 1st and 2nd Place prizes of a SuperFly Ziplines experience.
Please review the speakers, program, venue, food, drinks and/or location. Subject matter is completely up to you!
Then, enter by posting on your blog and emailing a link to BCATW with the subject header, "BCATW 2016 Blog Contest" by May 31st. Blog Contest winner will be announced in mid-June.
If you are new to blogging or wonder what the criteria will be, please read, Mastering the Most Essential Elements of Perfect Blog Posts.
Aboriginal Tourism Newsletter online
Paula Amos at Aboriginal Tourism BC has forwarded their most recent newsletter, which is full of ideas about stories to write. You can read or download it here on the BCATW.org site
Media Member News
Irene Butler's article on Skopje Macedonia – City of Monuments  was published on Travel Writers Tales, and in their affiliated newspaper, Kamloops this Week. Thanks Jane and Margaret, Editors/Owners of Travel Writers Tales!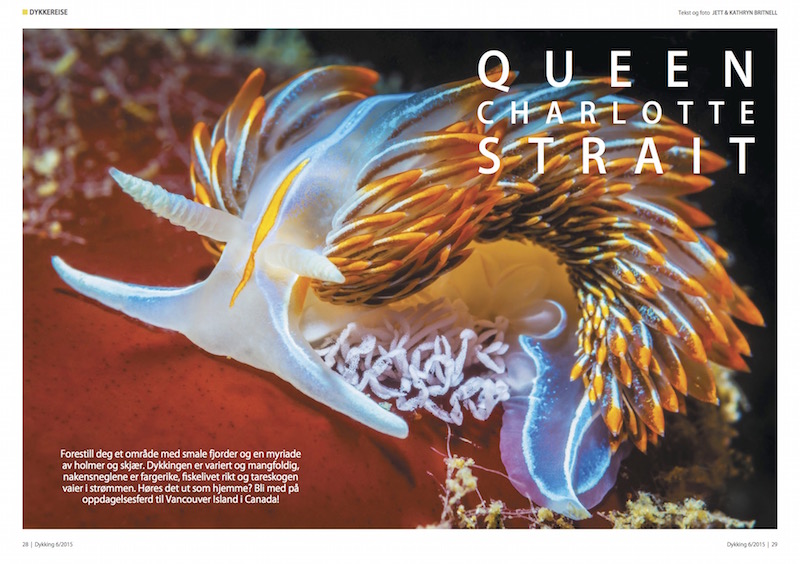 Jett & Kathryn Britnell had a story about diving in British Columbia published in Dykking, Norway's only scuba diving magazine.
Roberta Staley has launched an Indiegogo crowdfunding initiative to support the post-production of her one-hour documentary, Mightier Than the Sword, about Afghan female journalists and filmmakers and their impact on gender perceptions and gender equality, which she shot last year in Afghanistan. A significant advance since the fall of the Taliban has been the entry of women into the media as reporters, directors, writers, producers and poets.
Roberta's documentary focuses on the lives of three courageous women journalists who are helping overcome a culture of silence and invisibility by disseminating stories about violence against women and gender inequality. Roberta would be deeply grateful if you could help contribute to this initiative or help spread the news about the campaign. Mightier Than the Sword will be screened in Vancouver this summer. 
Mari Kane posted a travel-y story at TastingRoomConfidential.com called Straddling Time at Israel's Clos de Gat Winery. It's about visiting a winery in Israel that included seeing a 3000 year-old wine press. And, the wine was epic!
Ruth Kozak will be presenting a workshop on historical writing at LitFest, Douglas College on May 14, and another titled "In Their Words," about a favorite author, for Royal City Literary Arts at the New West Public Library on May 17.
She will be talking about author Mary Renault and how she influenced the writing of Ruth's historical novel SHADOW OF THE LION.  Travel plans this year include some Greek island hopping and perhaps a trip to Rome. Meanwhile, Ruth has been busy working on the Greek Islands ebook she is contracted to do for Hunter Publishers.
Peppa Martin will be in London this May to attend two very exciting events : the pre-eminent international photography fair, PhotoLondon, featuring 80 of the world's leading galleries; as well as the renowned Chelsea Flower Show – an event attended annually by the Queen, who Peppa hopes will photobomb her selfie snapped among the 800 garden designers on the 11-acre grounds. 
In the days between big events, Peppa will motor through the Cotswolds, heading for stays at two achingly charming country inns dripping with English roses, with a stop along the way for an all-organic lunch in Gloucestershire at the wildly acclaimed Daylesford Farm. Being a dual  trip for business and pleasure, Peppa intends to create stories from both those perspectives. She looks ahead to a round-up of her experience at the photo fair with a talk for local industry professionals at her gallery, as well as submissions of articles targeting the culture, art and lifestyle audience.  
Karoline Cullen's article, "Swirl, Sniff, and Sip at the Galiano Wine Festival," was published in several BC community newspapers and on Travel Writer's Tales.
She extends kudos to Mari, John, and their Symposium committee for putting together an excellent program for this year's event. "Thanks for all your work!"
Yilin Wang has just relaunched her blog as Creative Voyagers, a travel blog where creativity meets exploration. Taking on a human interest focus, it aims to share anecdotes, stories, and profiles about underrated places, creative people, and innovative projects in Vancouver and beyond. To celebrate, she is organizing a giveaway of tickets to the Vancouver Aquarium and the BC Sports Hall of Fame.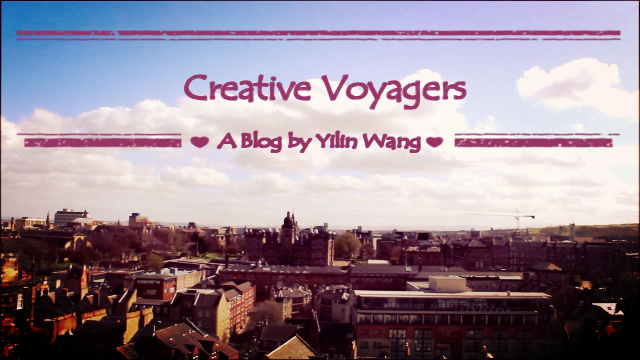 Yilin's other popular posts include:
The Hilton Vancouver Metrotown has added a Chopped Canada champion to its kitchen, and Baila Lazarus had an opportunity to sit down for an interview with hotel sales director Virna Yu and the the Chopped winner Dennis Peckham, who won the Season 3 episode that Aired April 2, "Win by A Hare." Peckham joined the hotel just a few months ago and is revamping the menu. Baila is planning to arrange a foodie FAM at the Hilton for BCATW members to test the new eats. Stay tuned!
Meetups
BC Travel Writers Meetup
Gastown Food Tours
Wednesday, May 4th and Saturday, May 7th, 1:45-4:30pm
Meet at Starbucks in Waterfront Station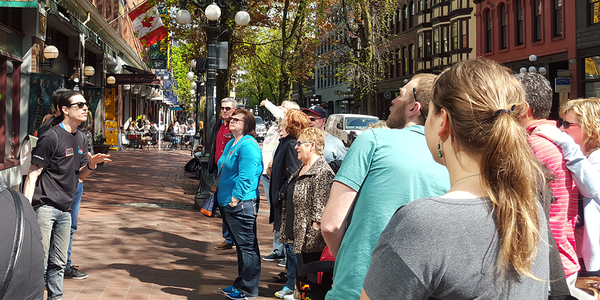 The next BC Travel Writers Meetup will be a special Gastown food tour conducted by Taste Vancouver Food Tours on Wednesday, May 4th and Saturday, May 7th.
Taste Vancouver Food Tours 2.5-hour tours involve easily accessible walks through specific regions of Vancouver with up to 9 stops at carefully selected restaurants. All tours are led by professionally-trained entertainers who are passionate about this world-class city's history and attractions. The guides will ensure that you laugh and learn throughout the adventure.
BCATW 2016 attendees were given preference to register before April 29, but there may still be space available!
RSVP on our Meetup page!
WordPress Workshop Meetup
Do you have Google Analytics installed on your site, but don't understand its reports?
Please come to the How to Understand Google Analytics (without really studying) Meetup and get the basics of what you need to know in order to use this powerful tool to your advantage.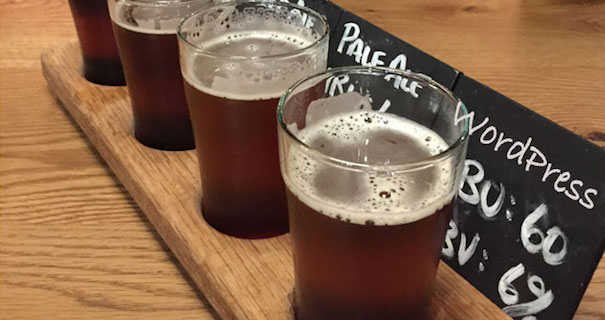 In this Meetup you'll learn to:
• read analytics reports
• customize your dashboard with widgets
• set up goals
• set up shortcuts
• set up intelligence events
…and more techniques as time allows
Attendees are encouraged to bring laptops to work on their sites during the demonstrations. Prerequisites includes having Google Analytics previously set up on your site. Required reading includes: How to use Google Analytics on WordPress.
RSVP now for How to Understand Google Analytics!
BC Travel Writers Meetup
Trip Night
June 1st, 7-9pm
Big Rock Brewery
Our June 1st Meetup is called Trip Night and will feature BCATW members giving 10-minute multi-media presentations about their favorite or most recent trip.
If you're interested, please send an email by May 14, stating the location you'd like to speak about, to: baila@nullshaw.ca
This is open to members only; writers, bloggers, photographers and videographers.
See? It pays to read all the way to the end of the BCATW Buzz, eh?
Happy May!