As a platform for BC-based travel journalists to network in the common cause of promoting the profession, BCATW offers many member benefits.
Annual Symposium Discount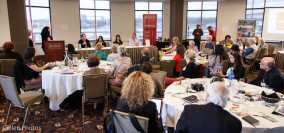 Members enjoy a discount on attendance fees for our annual symposium. The theme of the 2014 symposium was food and drinks. In 2015 the theme was ecotourism. In 2016 the theme was British Columbia.
The one-day symposiums feature inspiring presentations, photo contests, networking opportunities and chances to win terrific travel prizes.
Free Admission to BCATW Meetups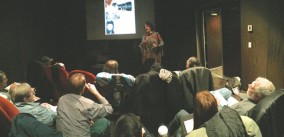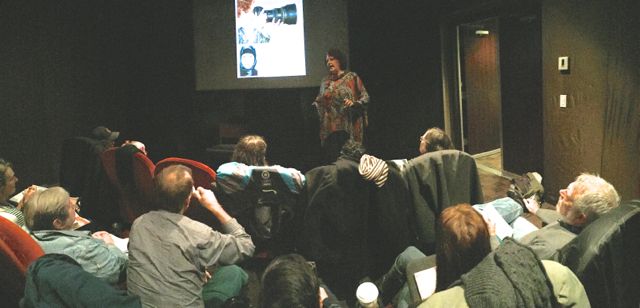 BCATW holds monthly Meetups – 10 per year – which offer advanced travel writing education and networking opportunities.
Past Meetups have covered travel writing basics, writing off the beaten track, blogging, social media, and FAM trips, and more
BCATW Meetups are open to non-BCATW members, but cost $10 to attend. BCATW members attend Meetups for Free!
Press Card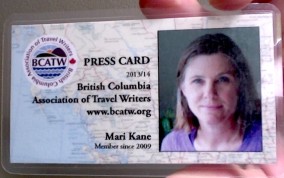 All Members are entitled to a Press Card. Individual passes are issued to each person in the Couple Member status.
Associate Member passes will have the designation of "Associate Member" on the pass and these are valid for one year.
Bio Page and Directory Listing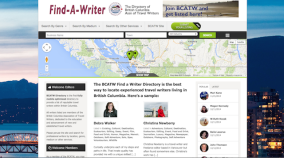 Members have their own personal, customizable bio page on this BCATW WordPress site or a listing on our new Find A Writer Directory.
Or, you can have both!
Online Networking
BCATW provides a platform for members to network with each other and share travel-related information.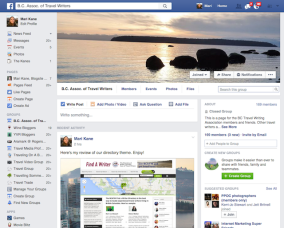 Our active, invitational Facebook page regularly announces product launches, FAM tours, press events, contests, courses, industry-related press releases and other opportunities as well as marketing tips and strategies, and informative online sites.
Members sometime use Facebook to find beta readers and writing critiques.
Projector Rental
Another member benefit is renting our new Epson SVGA 3LCD Data Projector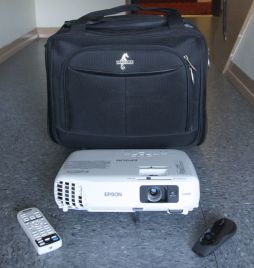 which comes with a Kensington Laser Presenter (clicker) with cursor control, a 9 foot HDMI cord, USB cord, projector remote, and extension cord contained in a handsome, two-wheeled attache case.
Rental fee is $25 for 3 days and the kit must be picked up at a location near Broadway/Cambie in Vancouver.
The BCATW BUZZ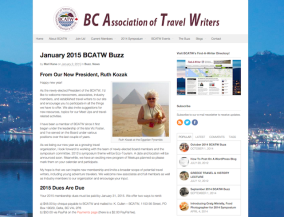 BCATW's monthly online newsletter is compiled from members' contributions in a sort of Brag Bag style, and posted on this site as well as being sent as an email alert.
The Buzz also contains news and information from the BCATW Board as well as our Industry Members.
Affordable Fees
$72.00 per year. ($75 on Paypal) There is no 'sign-up' fee. Dues are pro-rated from the month you join.
Click here to become a BCATW member!