President's Message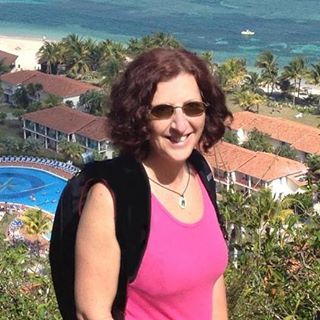 Hello, my fellow travel writers. I must apologize for being in absentia the past month and not reporting in the last Buzz.
I've had my life knocked off course. Some of you may know what's been going on. It's been a tough but inspirational journey so far. In fact, I'm thinking of creating a blog on travelling with an illness. I've already secured an assignment for an article on health retreats in B.C. so if you have any ideas about this, let me know. For those who are interested/curious about what I'm talking about, you can check out my
FB post a
bout it
. Feel free to reach out with questions or to share your own experiences if you have them.
In the meantime, on BCATW matters, as a reminder, we have set up a survey to gauge our members' opinions on a variety of issues. I will present the findings at the AGM, so you may want to reserve that evening if you are interested in participating in a discussion about the findings. They could spell some BIG changes for BCATW moving forward.
-Baila Lazarus, President
BCATW Annual General Meeting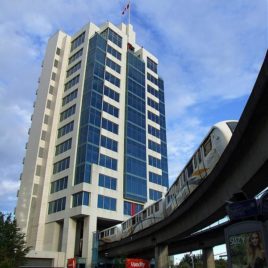 This year's BCATW AGM has been planned for 
October 15, 7-9 pm
. This is perhaps our most important AGM to date and we ask all members try to attend, especially any members who desire to serve on our board. 
Here are the board positions open this year:
President (2 years)
Vice-president (2 years)
Secretary (1 year)                                 
Director Communications (2 years)
Member at large (2 years)                      
Travel Industry Member (1 year)
We need people to step forward. Or you can nominate someone you think would do a great job
. 
Please check your mailboxes for the AGM Invitation Package. It will have proxy information in case you can't attend, but we look forward to seeing you all at the AGM in person!
Location: Vancity board room, 183 Terminal Ave., Vancouver, BC, directly above Main St. Skytrain station.
Vancity requires all visitors to present valid government photo ID to enter their premises.
Ruth Kozak for President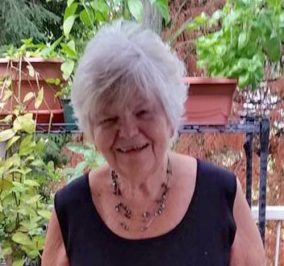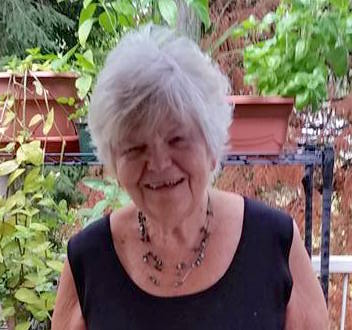 I have been requested to step up to the position of BCATW Board President and to help form a Board again.  I have agreed, but will only be successful if there are others willing to volunteer as well.
If you want the organization to continue with the important work of p
romoting and supporting the travel media in British Columbia, p
lease consider serving. Please email me with any questions.
I hope to see you at the AGM on October 15 and I hope more of you will consider volunteering.  We can do it, if we try!
Sincerely,
– Ruth Kozak
Media Member News
Baila Lazarus experienced the relaxation of Pacific Peace Retreat in August when she was looking for a place to detox and just relax. Located in Sechelt on the Sunshine Coast, this operates as a Bed & Breakfast, but book in advance for a healing retreat and you can get the upstairs private suite and the whole house to yourself. Perfect if you are looking for personal attention and R&R. The one-to-one personal attention with co-owner Cynthia Miller includes Reiki treatments, hypnotherapy, yoga, aromatherapy and meal preparation at no extra charge. Baila will be including this retreat in her upcoming article on Healing Retreats in B.C. for Retirement Ready magazine. If anyone has experience or recommendations, send them to baila@nullbailalazarus.com.
John Thomson has just returned from Los Angles where he submitted LA-centric stories to a variety of outlets. His story on architect Frank Gehry's Santa Monica family home – Gehry experimented with weird shapes and materials on his own home before implementing them in his buildings much to the annoyance of his next door neighbours – appeared in the design blog DZine Online in August. John is also preparing an upcoming feature on the changing face of Santa Monica for Senior Living while a major take-out on Canadian artists making it big in Los Angeles appeared in the Calgary publication Galleries West in September.
Barbara Cameron is proud of her 8+ year association with Edible Vancouver & Wine Country magazine as a food photographer. Recently she inked a deal to write and photograph several feature stories for the magazine over the next year as she travels the world in search of food and travel experiences to share. Barbara left Canada September 25, and will travel to 12 countries, returning September 28, 2019.
Ruth Kozak has had a busy month and more to come for October. During September she has done two readings of her novel SHADOW OF THE LION (At Renaissance Books Sept 19 and at Ocean Park library on Sept 29 for the Arts & All Fest. She will also be reading at the Victoria Public Library on Oct. Ruth is back instructing writing classes at WAVES, New West (Monday mornings 10 to noon); Brock House (Wed 10 – noon); Three weeks at Century House New West (from Thursday Sept 17) and she'll be instructing a writing group for Kitsilano Writers starting Oct 9 for 8 weeks. Each of her writing sessions include one on basic travel writing and writing travel memoirs. Ruth's travel blog is at http://travelthroughhistory.blogspot.com She is also editory/publisher of an online travel zine http:// www.travelthruhistory.com (Submissions welcome. Read the guidelines).
As a local Vancouver tour guide and tour director, Taylore Daniel has an insider's take on some of Vancouver's most popular sights. Her new blog, "Vancouver Insider's Guide," gives us a daily behind-the-scenes look into both Vancouver's highlights and its hidden gems. Visit her new blog at www.tayloredaniel.com.
Industry Member News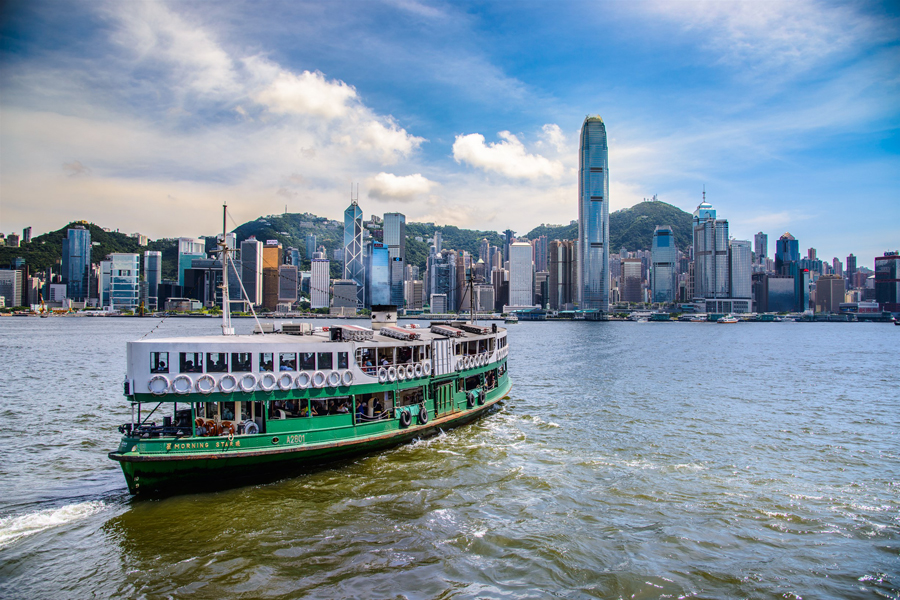 Bestway Tours & Safaris has partnered with Hong Kong Airlines to release a 9-day tour exploring two of Asia's most iconic destinations, with airfare from Vancouver included!     
Priced at only CA$1795, Hong Kong & Vietnam Extravaganza starts with a flight to Hong Kong, where travellers discover the city's legendary food scene, snap the world-famous sunset over Victoria Harbour, go behind-the-scenes at historic museums and haggle to their heart's content at endless shops and markets.     
After a short flight to vibrant Hanoi, taste the world-class street food scene with a steaming bowl of pho, travel back in time through the city's 1,000-year history and watch the thousands of scooters speed by in this chaotic, colourful city. Then, enjoy an epic overnight boat cruise through the towering limestone islands and unequaled scenery of Halong Bay.     
See the itinerary here. Contact Bestway with any questions.
Meetups
We're still planning a BCATW Meetup for October, but meanwhile, there's this:
WordCamp is coming to Vancouver on Saturday, October 13th!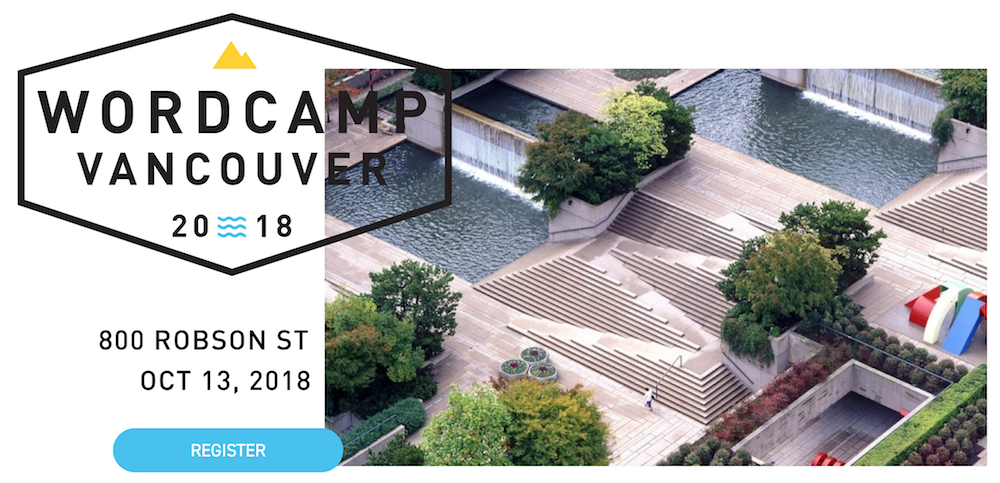 For website owners, bloggers and administrators, WordCamp is just about the best deal you can get in a tech conference.
In this action-packed day at the UBC Robson Square campus you'll get 45-minute sessions on two tracks, plenty of coffee, a healthy lunch, a tote bag, and a rousing after party – all for the affordable price of $25!
You can't afford not to go!
There are lots of great sessions for users and developers alike. Here are the full schedule, sessions, and speakers lists.
Mari Kane has organized a fun after party at the Railway Cafe that includes music, free food and at least one free drink.
Tickets are selling fast so get your WordCamp ticket now!