Here's a quick way for BCATW members to send an email to the entire membership. Send an Email to Subscribers!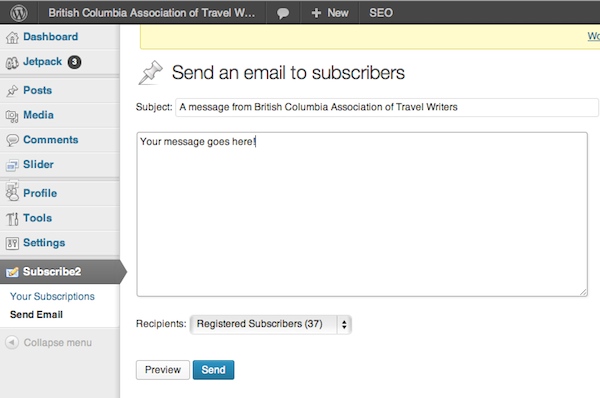 When you're logged in to the site, look at the bottom of the navigation bar on the left to find Subscribe2. That's our email alert system. Hover over it to open Email Subscribers.
There, you can simply paste your text, preview the message and hit Send. Your message will go to all of the BCATW members!
This is a lot quicker and easier than posting on the blog, which automatically sends email alerts to the membership.
For an example, see the email you just received, "Press Trip to Seattle Reminder."
Please use Subscribe2 the next time you want to email the BCATW membership.