The BC Association of Travel Writers has announced the winners of its BCATW 2015 Blog Contest
1st Place
Christina Newberry for Three simple tricks anyone can use to take share-worthy travel photos, posted at Vancouver Travel Examiner.
Christina wins a trip to Scandinave Spa in Whistler for two. Congratulations, Christina!
2nd Place
Baila Lazarus for Ecotourism: Tread Softly Write with Impact posted on Tumblr.
Baila wins a 2-hr tour boating trip for two from Sewell's Marina. Congratulations, Baila!
Blog Contest Contenders
Thank you to all five bloggers who submitted posts on the subject of our April 18 event and entered the blog contest!
Here are the contending blog posts:
BCATW Symposium 2015 Takeaways by Joan Boxall
BCATW 2015 by Jami Savage
Brave New Worlds await traditional writers, bloggers alike by John Geary
Three simple tricks anyone can use to take share-worthy travel photos  Christina Newberry, Vancouver Travel Examiner
Blogging Meetup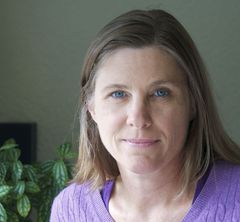 The next BCATW Meetup will be Road Blog: Becoming a Travel Blogger for Fun or Profit, presented by me, Mari Kane.
I'm the webmaster of this site, the BCATW Directory site, and I also blog at my other sites, Blogsite Studio and Tasting Room Confidential.com. When it comes to blogging, I think I know what I'm talking about.
We may have a new venue for our Meetups, but today is too soon to announce that or the date. I'm hoping for July 8th, but please stay tuned to Meetup.com for confirmation.
If you are not a Meetup member, what the heck are you waiting for?
BCATW Meetups is the hottest thing about the association. Join now, and if you want to participate in our June 11 Meetup in New Westminster, please RSVP today!
Thanks and see you next time!