This year's theme: Luxury Travel – Writing in Style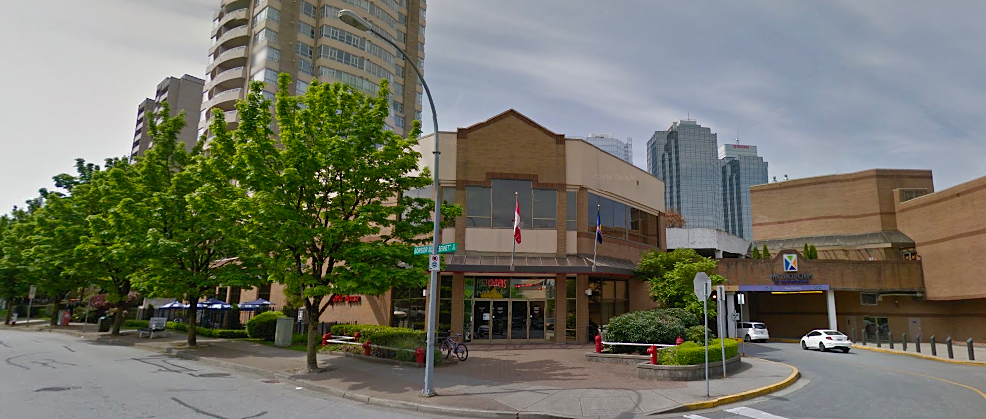 BCATW 2017, April 30, Firefighters Hall in Burnaby
, 11 am – 5pm. 

The BCATW 2017 Symposium is a day of networking and professional development 
exploring the red-hot Luxury sector.
This travel writing symposium is open to both BCATW members and non-member writers. 
Speakers to be announced
Pitch Sessions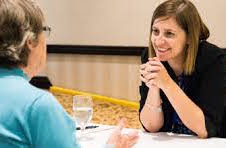 After the Editorial Panel, the editors will meet with writers for 5-minute pitch sessions of travel stories.
This is your "elevator moment" with an editor! Bring a well-polished and targeted pitch, and present your big idea.
Pitch Session signups begin during registration at 10 am.
---
Agenda
10:00 – 11:00  Registration begins
11:00-11:30  Opening Remarks | President's Welcome | Social Media Tips | Blogging Tips
11:30 – 12:15  Keynote
12:15 – 12:30  Prize Draw | Sponsor Spotlight | Video
12:30 – 1:30  Lunch
1:30 – 1:55  Prize Draw | Sponsor Spotlight
2:00 – 3:00  Breakout Sessions
3:00 – 3:30 Editorial Panel
3:30 – 4:30  Editor Pitch Sessions | Coffee Break | Prize Draw | Sponsor Spotlight
4:30 – 5:00  Grand Prize Draw | Contests Winners | Closing Remarks
5:00 – 7:00 After-Event Party
---
Photo Contest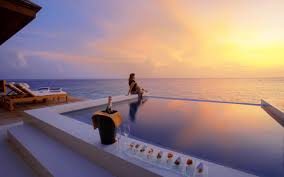 The Photo Contest will be held in advance on Facebook and the winner will be announced at the end of the symposium. The theme is Luxury, of course!
Symposium attendees may can enter in either the Pro or Writer category, as stated in your image's caption.
A 1st, 2nd, and 3rd place prize will be given in each category.
Symposium attendees may enter up to two images in only one category.
All entries will be displayed in a slideshow at the symposium. The winners of each category will be announced at the symposium and must be in attendance to accept their prize.
The Photo Contest begins on April 1, and ends at midnight on April 27, 2017. Contest winners will be announced at 4:30pm on April 30.
To be eligible to enter, first register for the symposium at: BCATW 2017 Symposium Page
After you've registered for the symposium, please enter at the Symposium Facebook Page where there are more contest details.
Twitter Contest
Our #BCATW2017 Twitter contest will be a Tweet Before event.
There is a prize for the travel writer/ blogger who tweets the most about the symposium before April 30, using our hashtag, #BCATW2017.
Retweets will not be counted.
Please make liberal use of #BCATW2017, @bctravelwriters, and the link, bcatw.org/bcatw-2017-symposium.
Twitter contest starts on March 15. Go!
Prizes TBA
All winners must be in attendance to accept their prize.
After Party
Following the event, we'll go downstairs and party in the Firefighter's Public House, a comfy neighbourhood pub and nightclub.
The after-event party starts at 5pm.
There will be a no-host bar serving cocktails as well as BC wine and beer.
Getting to Firefighter's Hall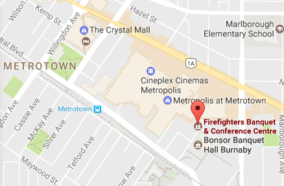 Skytrain to Metrotown and it's nine blocks from there!
Parking is available under and around the Metrotown Centre.
What to bring
Business cards
Not just to pass around to new contacts, but to enter our famous draws. We'll be drawing all afternoon and there is a very good chance you'll be a winner!
Devices
Laptops, iPads, and smartphones are all welcome. There will be Wi-fi. We encourage you to tweet and post as much as you can.
Please follow us at @bctravelwriters.
Register for BCATW 2017
The registration fee includes coffee and rolls, lunch, snacks, prizes, and entrance to our after party.
Early-bird rates of $65 for BCATW members or $75 for non-members until March 30th.
Afterward the admission fee is $80 for members and $90 for non-members.
If you qualify, please join BCATW and get the member rate!
Registration starts on March 1st!