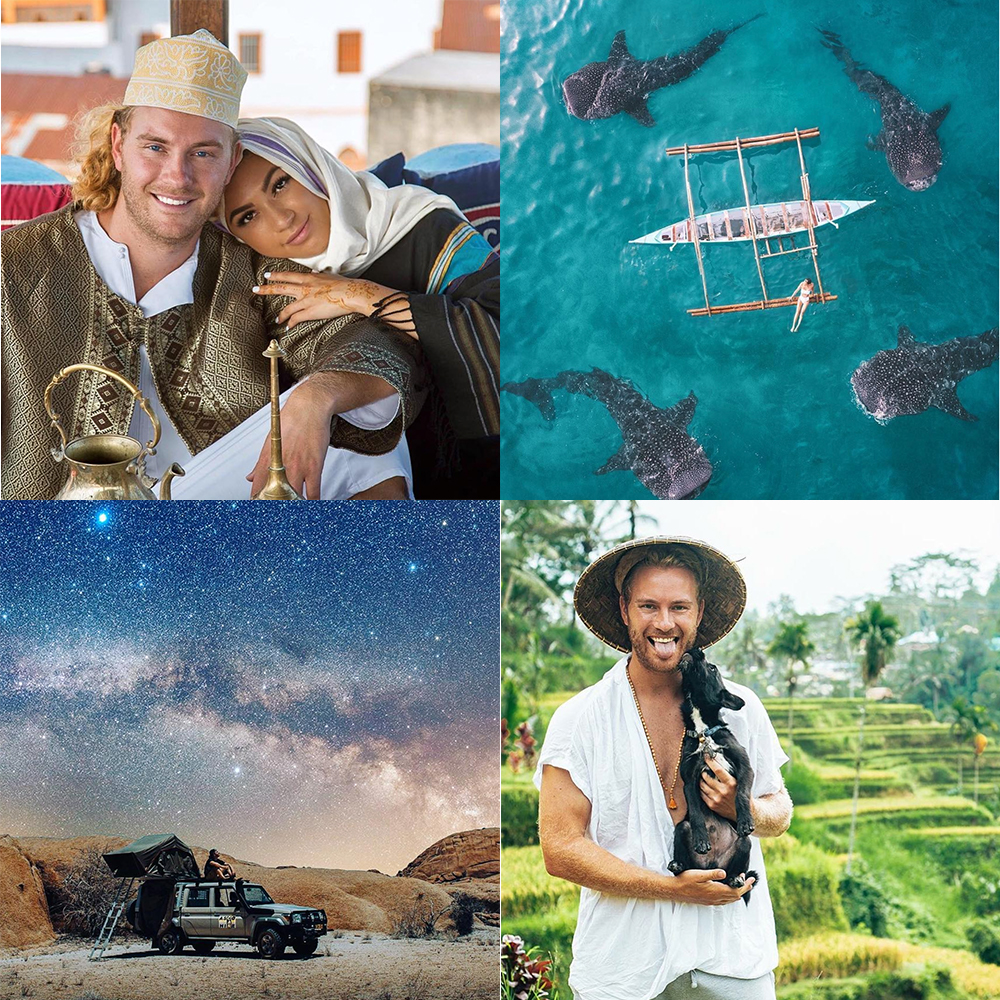 President's Message
I'm pleased to be back in the chair as President of the BCATW and welcome all members—old and new—to participate in our 2019 programs.
First will be the BCATW Annual Symposium on March 9th, 2019 to be held at the Van City building (on Main at Terminal Street) from 10am-3pm. Our keynote theme is "Successful Travel Storytelling in a Rapidly Changing Digital Media World". The keynote speaker, Michael Graziano, is an expert in this field. He's the founder of Global Degree Acadamy—a show about a group of travellers attempting to visit every country in the world, graduating with their Global Degree (follow along on Instagram). 
There will also be a panel about monetizing your content as well as a food and wine panel. Please plan to attend this exciting symposium with a great line-up of talented people in our industry and start the new year off on the right foot. I'm looking forward to meeting everyone there!
Sincerely,
Ruth Kozak — BCATW President
Pay Your Dues – BCATW Membership Renewals
It's now time to renew your membership. BCATW is a valued travel writers association offering its members resources to develop their career. Members benefit from our annual symposium scheduled for early March, free admission to Meetups hosted by esteemed travel writers and editors, and various other exclusive events from our industry partners.
Plus, you get a BCATW membership card with your photo to use when traveling the globe in search for your stories. We encourage you to all renew quickly as we will begin updating member profiles online in February. If anyone has any questions, you may contact us at bctravelwriters@nullgmail.com.
The cost of the BCATW one-year membership is $75. Preferred payment option is PayPal (click here) or you may send a cheque to made out to BCATW to the following address: Edward Quan, c/o BCATW, 1919 West 35 Avenue, Vancouver BC, V6M 1H8
Thanks,
Edward Quan — BCATW Treasurer
Media Member News
Travel vlogger Josh Rimer has been awarded the title of Mr. Gay Canada 2019. Last year Josh featured more than 30 different gay-friendly destinations in his content, both on his YouTube channel with 33,000 subscribers and on OUTtv, Canada's national LGBT TV station with 1.2 million viewers. This year he will be focusing on showcasing some of the prominent LGBT people, organizations or events in the destinations that he goes to and he will also be representing Canada at the Mr. Gay World competition in South Africa in spring.
Irene Butler's story Enchanting and Exotic Cyprus was featured in Travel Writers Tales in December. Irene and Rick have made Oaxaca, Mexico their home for this past holiday season and are still there. They were privy to a quirky event held annually on Dec 23rd that is not seen anywhere else in the world: Night of the Radishes. Yes, radishes! Hundreds of artisans display their sculptures of everything imaginable from radishes that are specially grown for the event, some weighing 3kg and as long as 50cm. Although the radishes were smaller in the old days, this tradition dates back to 1897.
Joan Boxall's story, Salute to the (Adams River) Sockeye Keepers, is upcoming in the February '19 issue of Inspired 55+ Lifestyle Magazine. Joan interviewed several Salmon Society volunteers and Secwepemc People (Shuswap in English). The Secwepemc chose the new provincial park name, Tsútswecw (pronounced choo chweck which means 'many tributaries') to replace Roderick Haig-Brown Provincial Park. What an honour to learn more about our land and peoples in 2018's dominant sockeye return year—the salmon brought us together. Keep an eye out for it coming soon.
Luxury fashion and travel writer Edward Quan recently returned from ten nights of runway shows at Eco Fashion Week Australia, a journey that took him across the outback from the tropical resort town of Cairns in northwest Queensland to the port city of Fremantle, Western Australia fronting the Indian ocean. Between daily fashion shows, Edward was hosted by the local tourist board for his luxury travel writing which began with a cruise from Cairns to the Great Barrier Reef for a day of snorkeling. Another day was spent touring the Daintree National Park, the oldest rainforest on earth. Plus, as a food and wine aficionado, he immersed himself in Queensland's agriculture belt visiting coffee bean, banana and sugar cane plantations, and sampling mango wine and spirits. Watch for Edward Quan's Australia travel stories on his personal luxury fashion and travel blog Style Drama in the months ahead.
Joan Kathleen Thompson had an ambitious traveling year in 2018 which included two trips to Asia. The first to Bhutan—the land of Gross National Happiness—to volunteer teaching for the Bhutan Canada Foundation. The second trip was to Central Asia to cycle along the western section of the Silk Road Route from Kazakhstan to Iran with TDA Global Cycling. Finding her muse in Greece, however, many of Joan's travel pieces published last year were inspired by her explorations and volunteer work with refugees there (Working with Kids in Post-Conflict Settings was published by Verge Magazine in the member-only November 2018 edition). Check out her stories, A Traveler's Tithe, set in Greece, as well as a piece on how it's Never Too Late to Launch a Writing Life.
Industry Members
Discover Bestway's World Heritage Tours
Across the globe, the United Nations Educational, Scientific and Cultural Organization (UNESCO) has designated more than 1000 World Heritage Sites that have had a far-reaching impact on the world we know today. More and more people are learning about and becoming interested in visiting these sites. Bestway Tours & Safaris has created a specialized division with tours covering UNESCO sites around the world.
World Heritage Tours is a collection of journeys spotlighting an extraordinary assortment of UNESCO World Heritage Sites. Explore mankind's highest achievements in Central Asia, discover nature's greatest wonders in Southern Africa, and much more with these journeys covering heritage around the world. These journeys also make an ideal holiday for parents interested in educating themselves and their children. Browse this unique collection of adventures here.
BCATW Meetups
No meetups are planned for the month of February, but as mentioned above the 2019 Symposium is happening on March 9th so don't forget to mark your calendars.
Cheers!
-BCATW Communications Team
"You will never be completely at home again, because part of your heart always will be elsewhere. That is the price you pay for the richness of loving and knowing people in more than one place." — Gilda Radner